Guitar Lessons For Guys in Their Prime!
As you know, there's a LOT of information on learning guitar out there. 
Tons of tab websites, 
"easy" lesson videos on youtube… 
Lots of confusing and conflicting advice on where to start and what to learn…
It's so easy to get lost and overwhelmed, distracted and disheartened….
When all you want to be able to do is play along with your favourite tunes, jam with others or impress your family and friends with the skills you've been learning! 
Don't waste more of your time with these one-size-fits all methods that clearly don't work…
Focus on getting some personalised lessons and training that'll keep you motivated and inspired to practice!
You need tuition based on your terms, tailored to what you actually want to play. 
See, with the right support, skills development and mentoring 
you really can learn everything you need to play guitar the way you want.
Rather than rely on old-fashioned, out-dated methods of learning music 
OR worse…trying to keep up with the latest trends, apps or overwhelming amount of stuff online, 
You need lessons based on solid principles and values...
Guitar tuition that taps into your unique learning style 
and an action plan based on your specific guitar goals 
That way, you'll always feel like you know exactly what you're doing and are on the right path for you!
So whether you just want to strum along to your favourite songs,
riff along to some rock and metal classics
or really get those fingers moving and shred some awesome guitar solos that'll drop the jaws of your family and friends in disbelief…
You don't need natural talent.
You don't need to be a music theory expert, memorise a ton of scales or know how to read music.  
If you've already got the guitar, the passion, the drive and the commitment...
It's time to finally play guitar the way you want.
Experience the thrill of learning guitar whilst practicing the songs you love, at your own pace, on your terms with personalised guitar training from a highly-experienced, friendly and patient guitar teacher!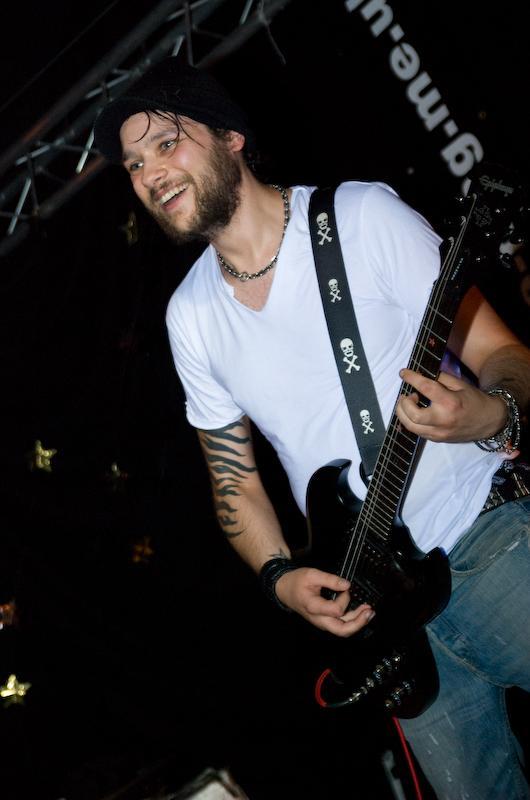 My name's Jimmy and I help guys play guitar the way they want and achieve what they've always dreamed… 
with a simple, down to earth, no-nonsense approach to learning and practicing guitar...
that'll get you playing along to those tunes you love in no time!
I will help you focus on what truly matters. 
Things like: 
-Being able to pick things up quickly whilst going at your own pace.  
-Playing along to songs that you know and love from your youth! 
-Developing a strong, rock-solid sense of timing and keeping a steady rhythm going. 
-Effortlessly changing chords (with no frets buzzing, squeeking or muted strings!) 
- Having the confidence to express yourself fully with no inhibitions. 
- Making sure we have FUN every step of the way! 
and the most important lesson of all…
- Knowing exactly how and WHAT to practice! 
Learning to play the guitar, should be fun. Seeing as this is your hobby and I understand that!
I'm a friendly, patient, experienced and enthusiastic guitar teacher who's taught tens of thousands of hours of guitar lessons to people in Southampton and across three continents with my online guitar training.
When I started playing guitar, I tried to teach myslef too, but I didn't know where to start and was totally stuck in a rut with my playing. 
I had ZERO natural talent, could not read music and didn't have 8 hours a day to practice! 
Despite all this, with hard work and the help of the RIGHT teachers and coaches, I've gone on to be a guitar teacher and professional musician who's written and recorded music, played live for almost 30 years with bands and am working on creating a varied library of music for use in TV/Film, Youtube videos etc 
So you're in safe hands! 
Since 2011, I've been creating engaging, fun guitar lessons as I am a people person first and foremost! 
But why choose me over other teachers or methods? 
It's simple - results.
I have a proven track record of success with students. 
I care more about them and their guitar playong than any other teachers they've had in the past.  
Don't take my word for it, here's some feedback ('scuse the pun!) from some of my satisfied students: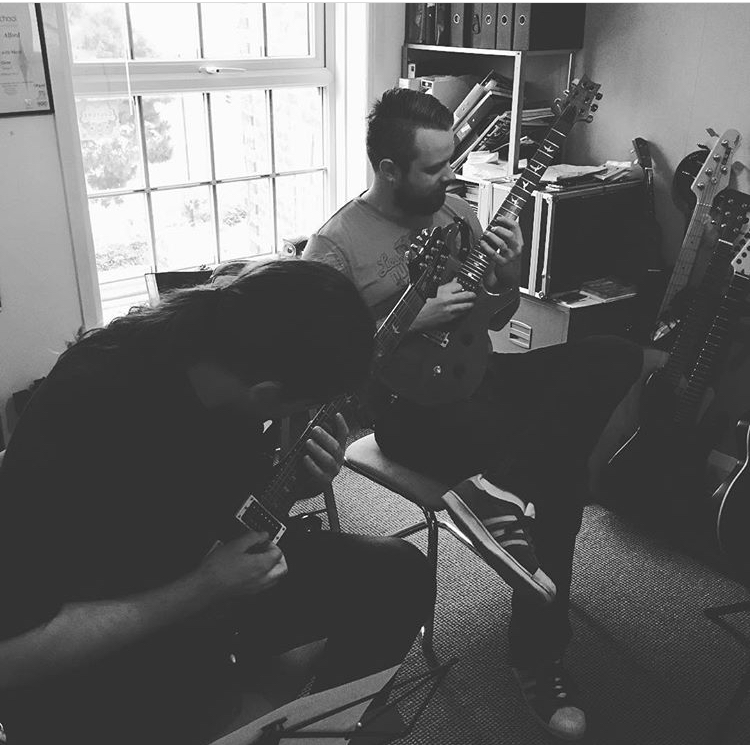 "Jimmy is a fantastic guitar teacher and all round top bloke. 
… after having a 10 year break, I'd developed plenty of bad habits, which Jimmy quickly identified and helped me fix. This really kickstarted my progress on the instrument again and allowed me to make great progress towards my goals. 
I would not hesitate to recommend him to guitar players of all ages and experiences who want to improve and enjoy the instrument to the fullest." 
Alex K. Salisbury, UK 
"Tried a few local teachers but never really clicked with any of them before someone recommended Jimmy to me. I got on with Jimmy straight away, He's patient ,helpful and his positive attitude rubs off on students and their playing. 
I would not hesitate to recommend Jimmy to anyone wanting to start playing or improve." 
Paul.  Southampton.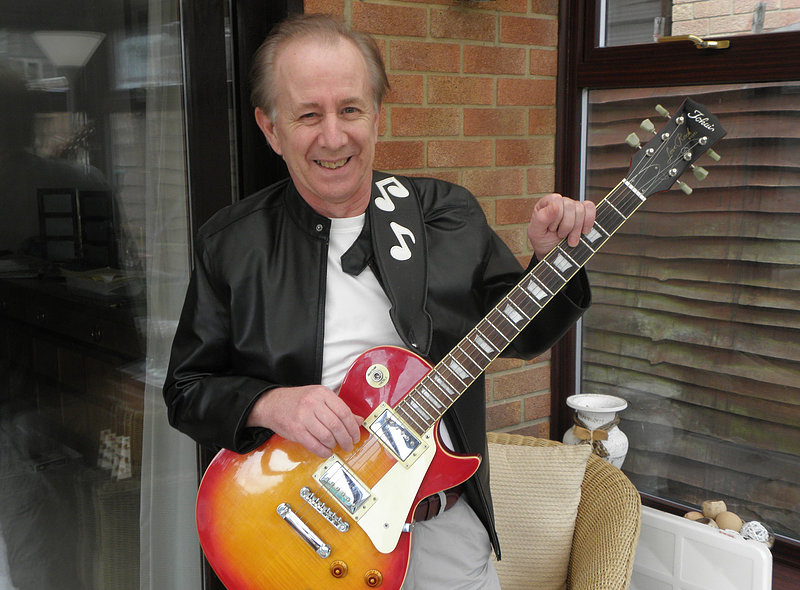 "I use a huge amount of internet resources in pursuit of my guitar hobby - but still, always look forward to my lesson with Jimmy. There's something about face to face lessons that just can't be satisfied by even the best video lesson.
lJimmy's calm tutoring, explanation and encouragement has most definitely helped me to keep my frustrations in perspective and gradually overcome the early hurdles
Jimmy has always taken the time to assess what my particular needs are and to help me understand them better myself . His mentoring has also encouraged me to strive for a bit more than I would have settled for. Jimmy has really helped give my enthusiasm proper direction in a relaxed and comfortable environment.
Having face to face time with an expert, who takes a personal interest in your progress and achievement, is just not something you can't get from Youtube "
Martin D, Founder of Hampshire Guitar Club.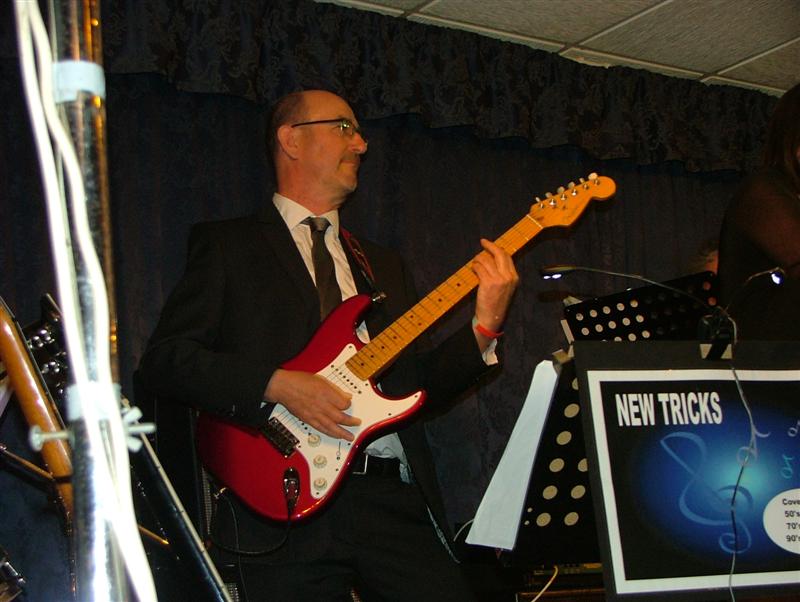 "Returning to guitar playing after life's adventures and diversions i.e. the day job, family-life, 5-minute tasks etc… has meant tackling many new techniques along the way, involving quite a bit of trial and error to 'get-it-right'.
 Then I discovered Jimmy's guitar lessons and these have given me a focus and direction to achieve the best results.
 There are a multitude of resources available today to assist budding gee-tarists, but nothing beats the human interaction with the right music teacher. Jimmy gives just that right mixture in his varied and original lessons… tailored more to the individual requirements, pace and temperament of the pupil.
 If you've been strung along with another music teacher, now really learn to play to your best, with Jimmy."
 Dave Durnford, Southampton.
Whether you're a complete beginner or have experience and are looking to improve your guitar skills, 
I've got you covered.
As an experienced guitar teacher, I'm able to create bespoke lessons, catering to your specific needs, skill level and helping you learn everything you need to play guitar the way you want. 
I specialise in teaching classic rock, pop, punk and metal styles of guitar 
covering your favorite songs from the 70's right up to the early 00's! 
Let's go on a journey to rediscover your love for music!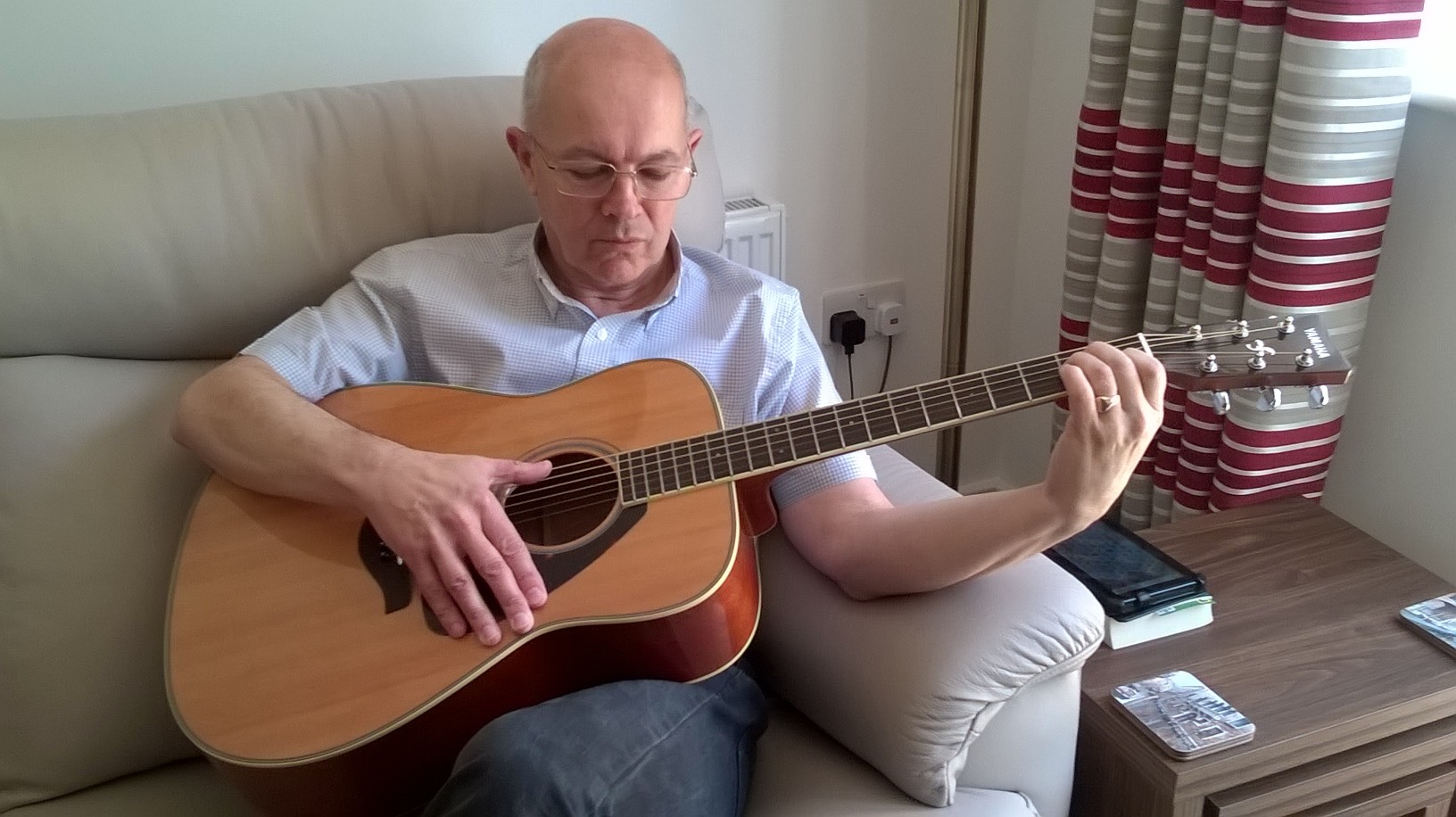 " I heard about Jimmy's guitar lessons in Southampton by word of mouth and good reviews on the internet.
Starting off as a complete beginner,rather than trying to teach myself, it was far more beneficial to learn guitar on a 1-2-1 basis, thereby maintaining a continuing enthusiasm.
I feel more knowledgeable and confident with the guitar.
 Jimmy is a young, energetic musician who is eager to teach at a pace acceptable to the student. A warm greeting always awaits the budding guitarist! 
 
Pete Rogers. Southampton.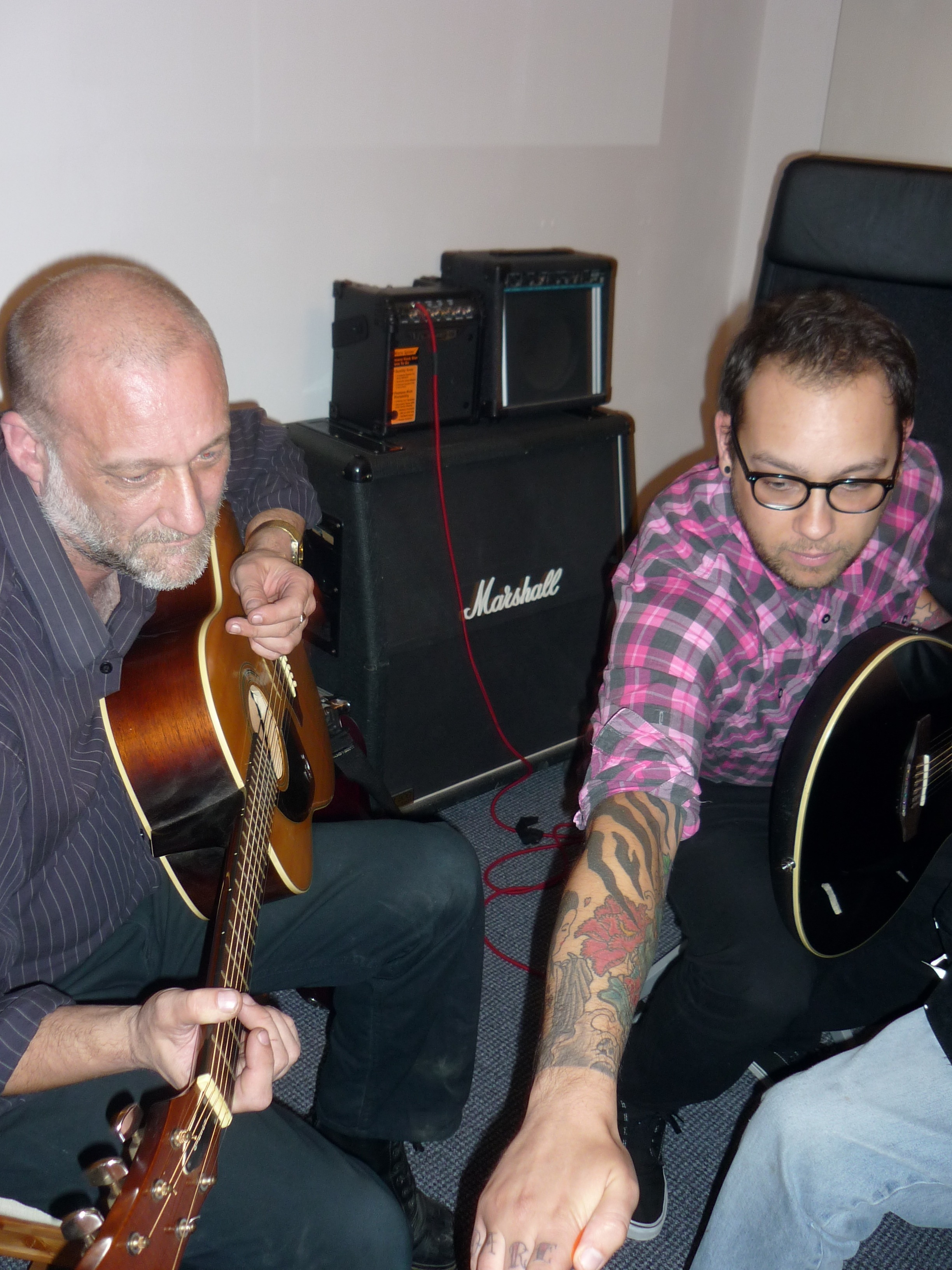 " I have definitely improved since I started lessons and I'm a lot more confident learning stuff on my own at home. 
My lack of progress was the biggest frustration. I was getting nowhere on my own and getting into bad practice habits. 
My rhythm guitar playing is a lot better. I feel like I know exactly what to practice and how to apply it. 
I've been playing along to my favourite tracks and taking things in in small chunks. 
Jimmy is patient and that's really important for me as it sometimes takes me a few times to get it! 

Paul Garside. Southampton.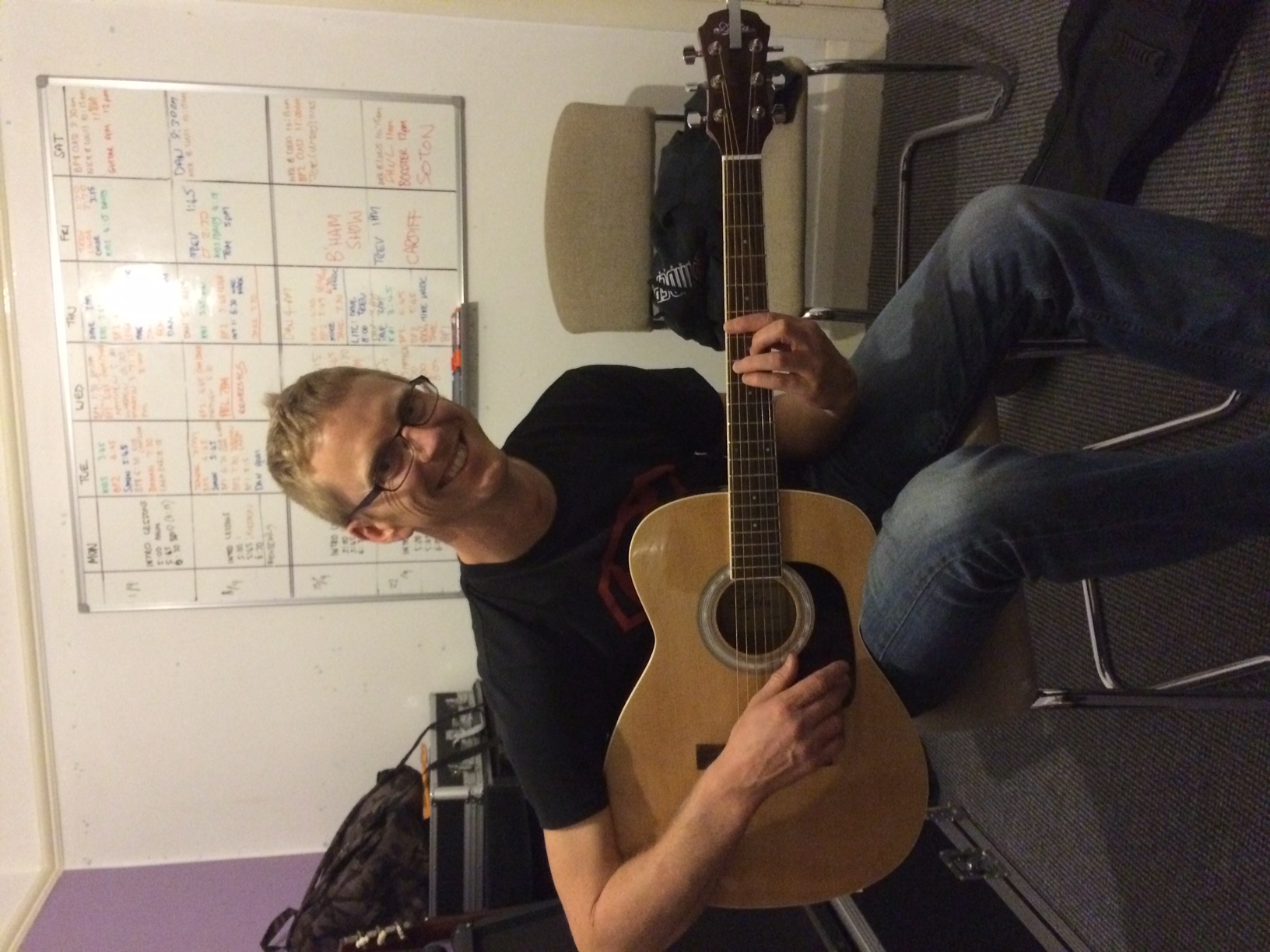 "I've had teachers in the past that were very prescriptive and just made me play scales up and down and I was like "what is the point? Where is this getting me?"
With Jimmy's lessons it's different.  I really enjoy the way these lessons are structured and we learn different things all the time. 
I really enjoy the training aspect and learning the fundamentals.
 A lot of the things we do strike a chord with me (scuse the pun!) and it makes me really wanna go home and practice it.
 I thought it would take me a long, long time to get close to being able to play what I want… I'm really impressed with how quickly I can now pick things up…"  

Phil D. Australia. 
So before you buy another guitar course 
or another book 
or app
or waste more hours on YouTube searching for the next video to help you 
(and get totally distracted from actually practicing guitar)
why not find out more about this new, exciting approach to learning guitar that I can show you? 
You'll make WAY more progress each month than you have on your own for ages!
It's been an absolute game changer in helping people get "unstuck" 
I will change the way you think about guitar practice and and can totally transform your guitar playing right now…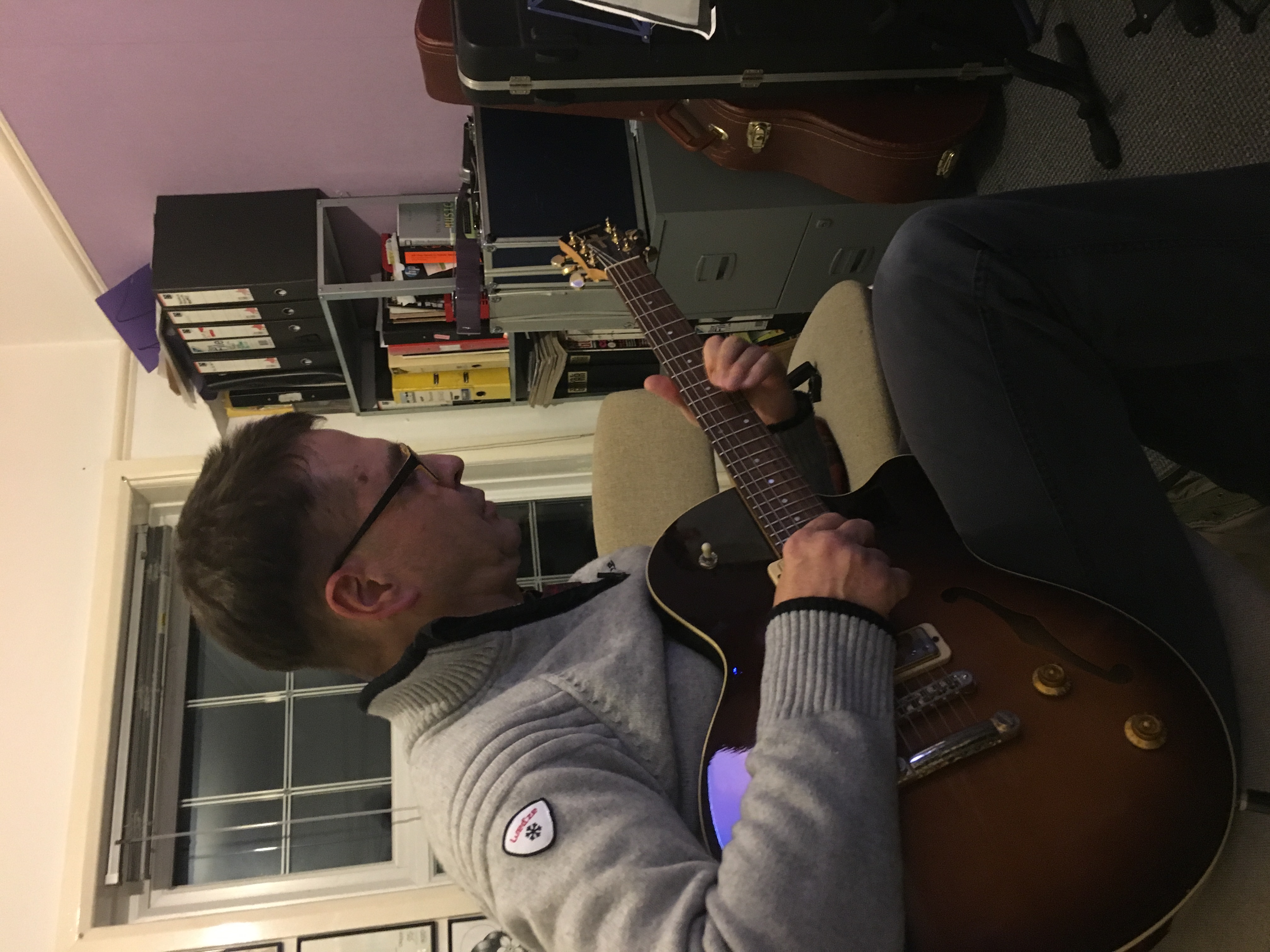 "My wife has remarked on numerous occasions how much better my guitar playing has sounded since I began lessons with Jimmy. 
He is an experienced teacher and thanks to him, I am now able to apply and integrate what I've learned. 
Jimmy is like the Mr Miyagi of guitar!
Nyge. Southampton.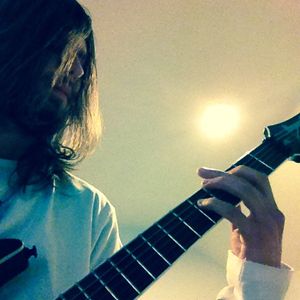 "I started taking lessons with Jimmy as I wanted to improve my playing generally and get tighter.
I have improved a lot. My timing has got much better and my soloing and riffs have come on a long way.

A big thing for me is that my confidence has improved. Before I started taking lessons, I used to dread practicing as it didnt sound good. I thought about giving up...
I'm glad I didn't! 

Sam Dando, Southampton. UK (influences: Slipknot, Korn)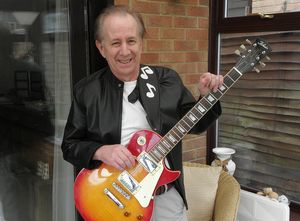 For me, two of the key ingredients Jimmy provides are Skills Coaching and Mentoring. The latter of these is often overlooked and undervalued, but, in terms of motivation it is indispensable.
Having face to face time with an expert, who takes a personal interest in your progress and achievement, is just not something you can't  get from Youtube "
Martin D, Chandlers Ford. UK Founder of Hampshire Guitar Club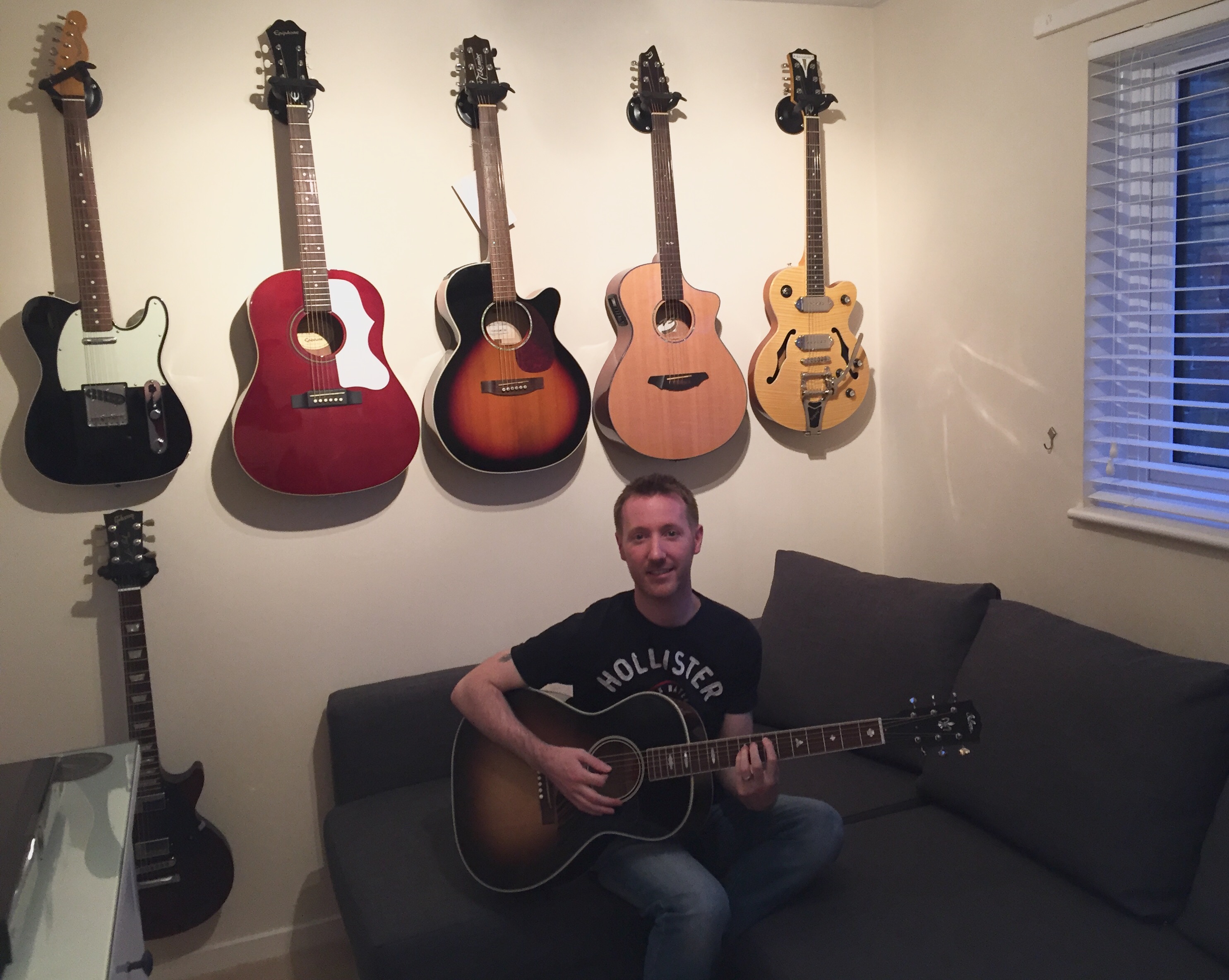 "I have tried 2 other local teachers and had no connection with them which I find stunts your growth as a guitarist. I didn't feel I was evolving and struggled with the method of teaching that was being used. So I looked on the Internet for a well rated, professional, very patient teacher and Jimmy came up at the top. 
He has showed me an easier way then previously told in much quicker time which makes great value for money. Jimmy is relaxed, patient and an exceptional player.
I'm definitely more confident and more knowledgeable.
I wouldn't go anywhere else for lessons now!!" 

Darren Smith. Southampton, UK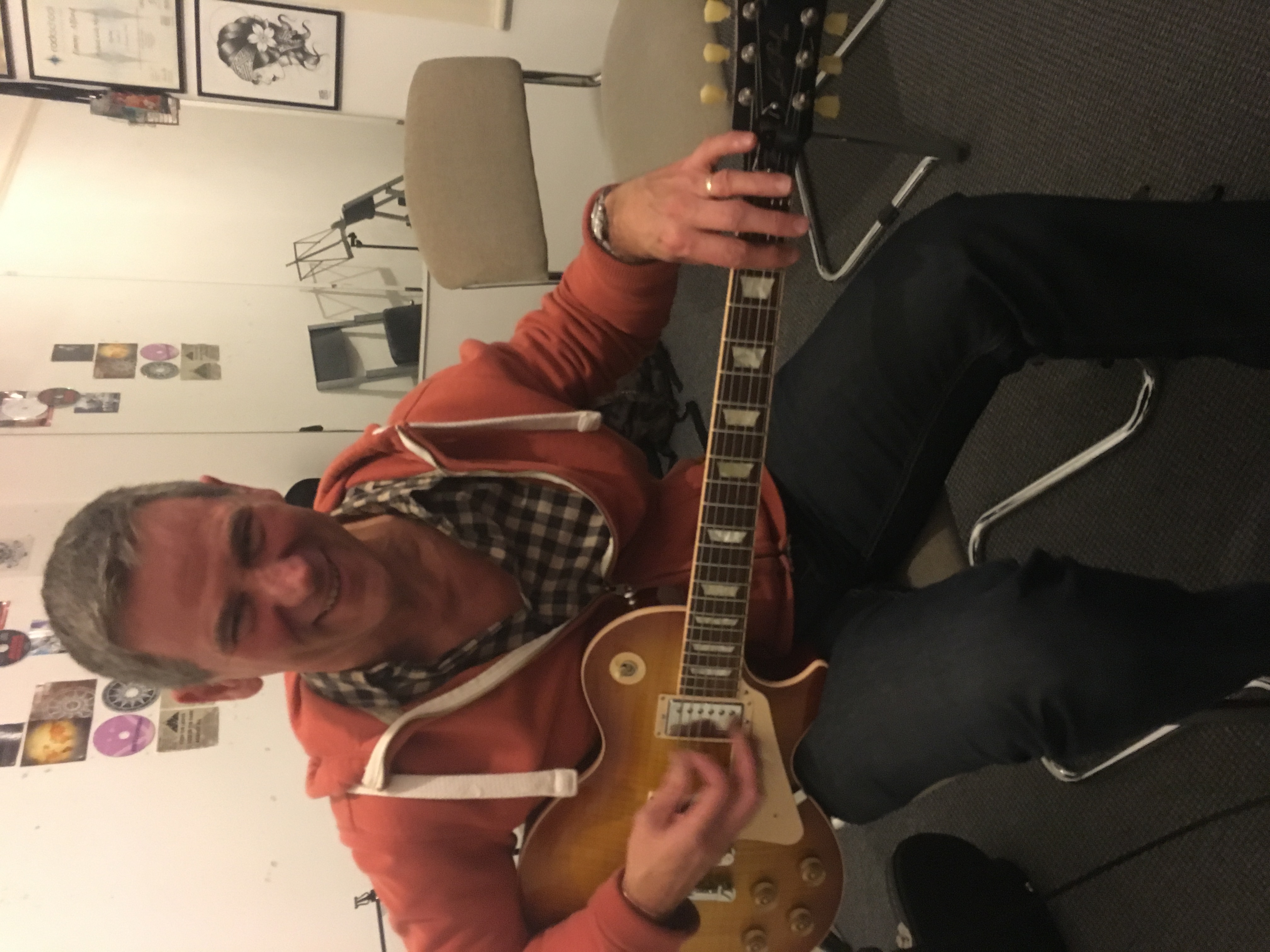 "Jimmy has been improving my guitar playing…even my wife recognises the songs I'm playing now haha!
Jimmy is an excellent guitar teacher using your favourite music to teach theory and technique. Jimmy has been both thoughtful and extremely helpful by providing well structured mentoring and coaching.  
Not only that but Jimmy is a really good bloke with a great sense of humour and certainly has improved my confidence.
I have no hesitation in recommending Jimmy to anyone wanting to learn to play guitar 
To guitarists wanting to improve…contact Jimmy, you will not be disappointed!"
Ian. Romsey, UK
Here are three ways to work with me if you're ready to finally start playing guitar the way you've always dreamed…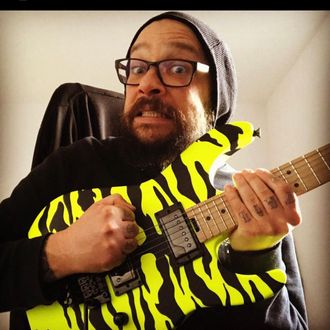 Jimmys Guitar Gym!
Weekly Guided Guitar practice Sessions
All the drills, exercises and great guitar workouts to get your playing, practicing and guitar progress into the best possible shape.
Give your practicing the structure and focus it needs!
Practice along with me each week as we cover all the elements to make you into the guitarist you dream of being.
COMING SOON Monthly £47