If you're still struggling with a lack of progress on guitar,
over-thinking and overwhelmed
or not knowing how or what to practice…
Listen up.
Because I want to show you how you can finally NOT feel those things anymore and get your guitar playing on track! 
I specialise in training guitarists to learn what they need to play the way they want...
I want to help YOU overcome any issues you're having,
build effective practice habits, 
learn the right things in the right order
all whilst having fun! 
So that you can become the guitar player you've dreamed of being! 
Since 2011, I have been helping:
🤟Anxious bedroom guitarists build "rockstar confidence" 
🤟Stressed out, frustrated guitar players become "Zen" calm...
🤟People practice more efficiently and grow effortlessly…
🤟Improve guitar players self-esteem and help them build resilience…
🤟Make guitar practice become fun and something guys actually want to do…
From bedroom players and casual hobbyists, right through to music-school students and professional musicians, I've had the honour and privilege to be play a part in their musical journeys.
---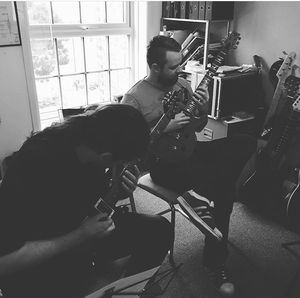 "Jimmy is a fantastic guitar teacher and all round top bloke.
I first took lessons with him after having around a 10 year break … I developed plenty of bad habits, which Jimmy quickly identified and helped me fix. This really kickstarted my progress on the instrument again and allowed me to make great progress towards my goals.
Jimmy's extensive experience as a gigging and recording guitar player give him an excellent background to offer general advice in addition to musical tuition.
I would not hesitate to recommend him to guitar players of all ages and experiences who want to improve and enjoy the instrument to the fullest."
Alex K. Salisbury, UK (Fave bands: Killswitch Engage Gojira, Periphery)
---
"Tried a few local teachers but never really clicked with any of them before someone recommended Jimmy to me. I got on with Jimmy straight away, He's patient ,helpful and his positive attitude rubs off on students and their playing.
I would not hesitate to recommend Jimmys teaching to anyone wanting to start playing or improve."
Paul.  Southampton, UK (Learning to play like: Iron Maiden, Metallica)
---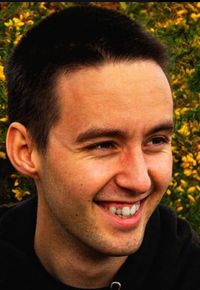 "I went to Jimmy as a complete novice.
I have progressed loads in the few months I have had Jimmy as a teacher.
Alongside teaching me how to play, Jimmy has helped boost my confidence to play in front of others and has a wealth of knowledge and also resources that he is happy to share."
Alex P. Worcester. UK (Rock, Punk, Metal guitarist)
---
These huge leaps in confidence, ability and enjoyment happen when I share with my students an understanding that rocks their world (in a good way!) 
This understanding is achieved by learning the most important guitar lesson of all time…
HOW TO PRACTICE!
*Now that might sound a bit too easy or overly simplistic. But that's the beauty of it!*
By having either remote guitar lessons, guided guitar practice sessions or personalised 1-2-1 guitar training or in-person guitar lessons in Southampton with me
...you'll make WAY more progress each month than you have on your own for ages!
Now, before you think you have to have to spend hours a day practicing mindless exercises,
before you buy another guitar course or book,
or before you search YouTube for the next video to help you (and get totally distracted from actually practicing)
why not find out more about this new, exciting approach to learning guitar that I will show you.
It's been an absolute game changer in helping people get "unstuck" and could totally transform the way you think about guitar practice and your guitar playing right now...
---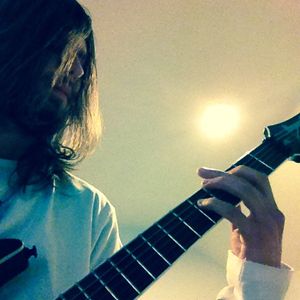 "I started taking lessons with Jimmy as I wanted to improve my playing generally and get tighter.
I have improved a lot. My timing has got much better and my soloing and riffs have come on a long way.

A big thing for me is that my confidence has improved. Before I started taking lessons, I used to dread practicing as it didnt sound good. I thought about giving up...
Now, I'm  glad I didn't!

Sam Dando, Southampton. UK (influences: Slipknot, Korn)
---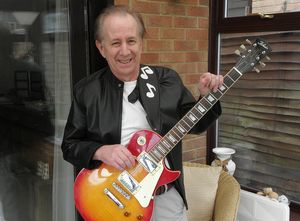 For me, two of the key ingredients Jimmy provides are Skills Coaching and Mentoring. The latter of these is often overlooked and undervalued, but, in terms of motivation it is indispensable.
Having face to face time with an expert, who takes a personal interest in your progress and achievement, is just not something you can't  get from Youtube "
Martin D, Chandlers Ford. UK
Founder of Hampshire Guitar Club
---
There are three ways to work with me to become the guitar player you CAN be: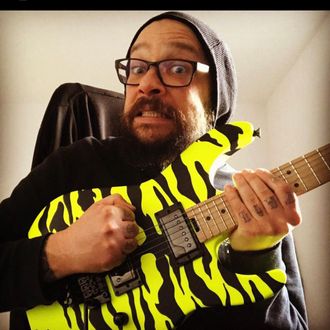 Jimmys Guitar Gym!
Guided Guitar practice Sessions
All the drills, exercises and great guitar workouts to get your playing into the best shape! 
NEXT ENROLMENT FOR NEW MEMBERS COMING SOON! 
Monthly Membership £TBA