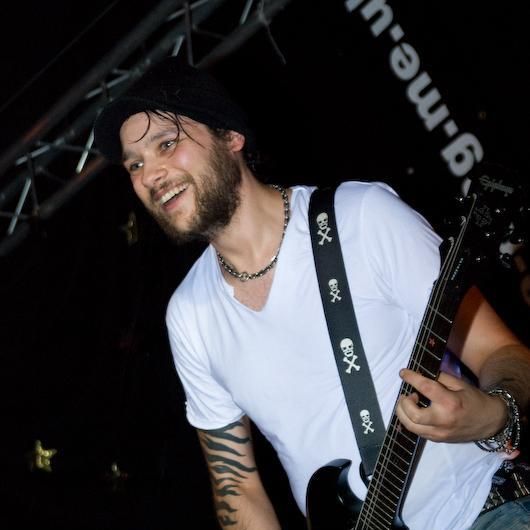 Meet your personal guitar trainer!
Jimmy Kane Alford
"I started playing guitar way back in the 90's when I was about 14...(yes... I am that old haha)
The sole reason was to learn guitar enough so that I could join my friends' metal band and play a show at our school...which we did!
I had zero natural talent but with the right teachers, persistence  and a lot of enthusiasm I started to become a half-decent guitar player!  
I took a Diploma in Popular Music Performance and, whilst getting my guitar grades, I continued to play gigs locally and around the UK,  Europe and the US in bands where the styles have varied from Pop Rock to Death Metal!
From small venues like The Joiners in Southampton to festival stages like Bloodstock, we've traveled, toured, recorded EPs/albums, received awards, been featured in the press, appeared on TV, been interviewed for rock radio stations, rubbed shoulders and shared stages of all sizes, supporting our heroes and peers from our favourite bands...
I consider myself a life-long learner of music and, in the early 2000's, whilst working in Education, I still practiced guitar every day. Studying with amazing teachers along the way as well as traveling to the US for further training in guitar teaching. 
I'm passionate about teaching guitar and helping people.
For over two decades now I've taught, trained, coached and mentored hundreds of people. I continue to teach guitar lessons in Southampton and to people around the world to this day with the focus on training my guitar students with everything they need to play the way they want...

Jimmy Kane Alford