---
Here's feedback from some of my students who get big results from taking lessons with me…
I am very proud of all of them - they've worked hard to reach their goals and continue to grow as great guitar players. 
I've had the privilege of teaching guitar lessons to  hundreds of people from the Southampton area since 2011 and some continue to take lessons with me to this day! 
 Jimmy 
---
---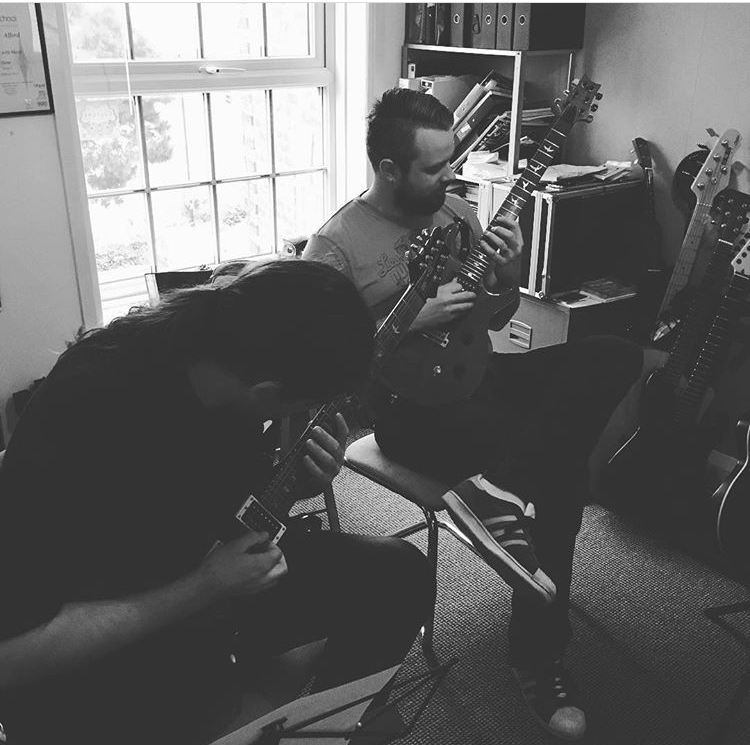 "Jimmy is a fantastic guitar teacher and all round top bloke.
I'd developed plenty of bad habits, which Jimmy quickly identified and helped me fix. 
This really kickstarted my progress on the instrument again and allowed me to make great progress towards my goals.
Jimmy's extensive experience as a gigging and recording guitar player gives him an excellent background to offer general advice in addition to musical tuition.
I would not hesitate to recommend him to guitar players of all ages and experiences who want to improve and enjoy the instrument to the fullest."
Alex Kelly. Salisbury, UK
"A lot more professional than guitar lessons I've had in the past..."
Mark Sworder. Southampton, UK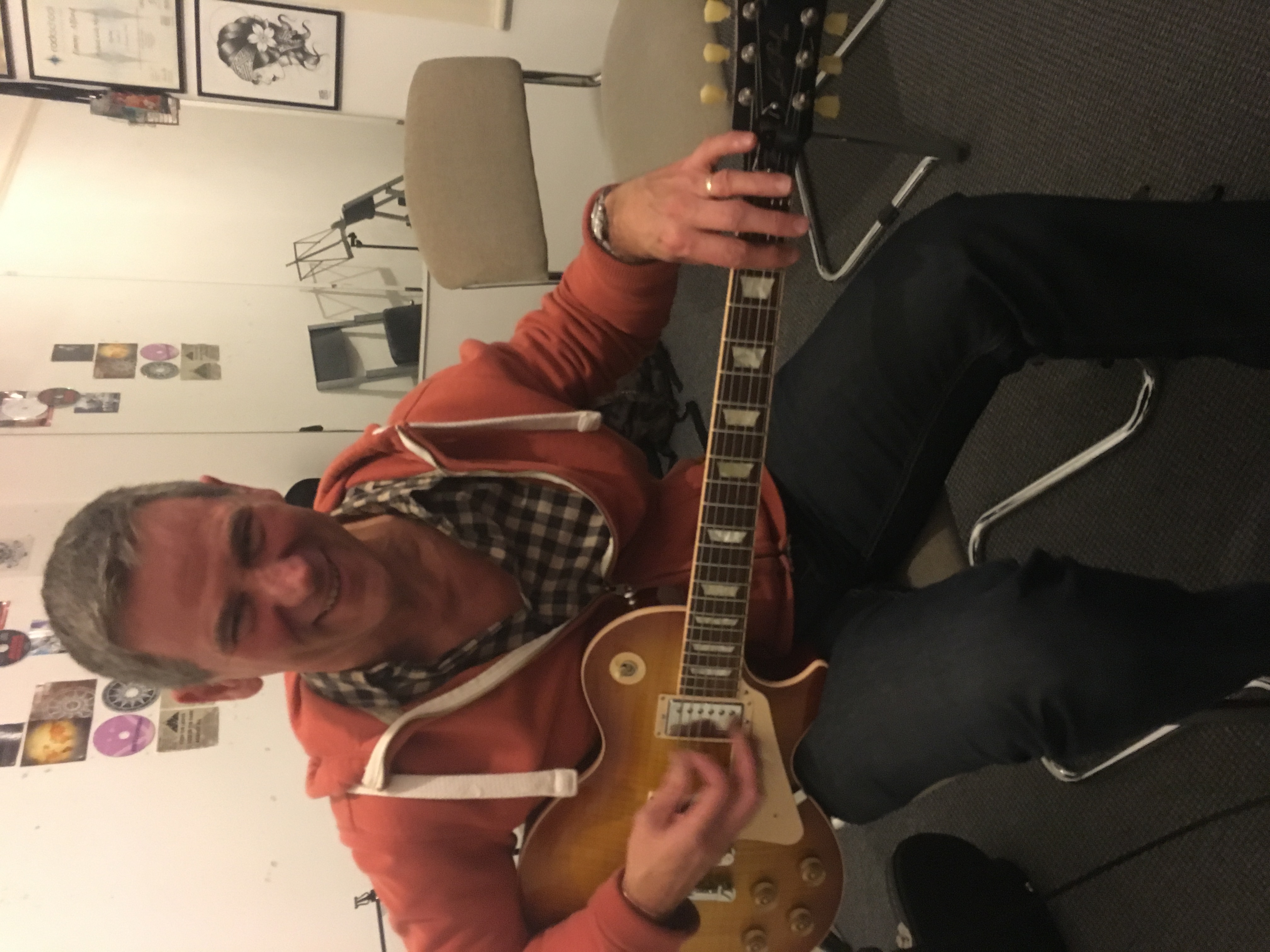 "Jimmy has been improving my guitar playing... - even my wife recognises the songs I'm playing now!
Jimmy is an excellent guitar teacher using your favourite music to teach theory and technique.
Jimmy has been both thoughtful and extremely helpful by providing well structured mentoring and coaching.  
Not only that but Jimmy is a really good bloke with a great sense of humour and certainly has improved my confidence.
I have no hesitation in recommending Jimmy to anyone wanting to learn to play guitar 
To guitarists wanting to improve your technique…contact Jimmy, you will not be disappointed!"
Ian Oliver. Romsey, UK
"I use a huge amount of internet resources in pursuit of my guitar hobby - but still, always look forward to my weekly lesson with Jimmy. There's something about face to face lessons that just can't be satisfied by even the best video lesson.

For me, two of the key ingredients Jimmy provides are Skills Coaching and Mentoring. The latter of these is often overlooked and undervalued, but, in terms of motivation it is indispensable.


Jimmy's calm tutoring, explanation and encouragement has most definitely helped me to keep my frustrations in perspective and gradually overcome the early hurdles

Skills require coaching and (lots of) practice, and for these to be done in way that is tailored to the individual. Lastly, it has to be enjoyable.

Jimmy has always taken the time to assess what my particular needs are and to help me understand them better myself . His mentoring has also encouraged me to strive for a bit more than I would have settled for. I'm quite self-sufficient but Jimmy has really helped give my enthusiasm proper direction in a relaxed and comfortable environment.

Having face to face time with an expert, who takes a personal interest in your progress and achievement, is just not something you can't get from Youtube "

Martin D, Founder of Hampshire Guitar Club.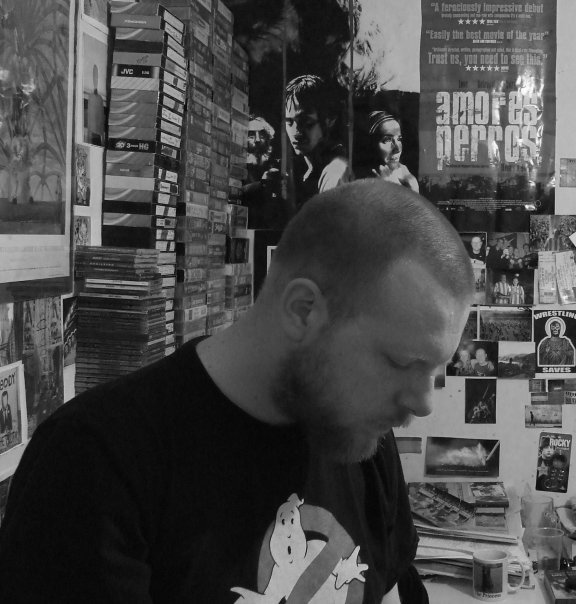 "As a complete beginner, I have been delighted with my guitar lessons with Jimmy. 
With a long standing desire to learn guitar and various failed attempts to do so behind me I felt that I needed to be taught by someone who knows how to do just that…Teach!
Jimmy has structured lessons to go at my pace and has found the right balance between learning and fun; this is rarity with guitar teachers. 
Jimmy's guitar knowledge is second to none but he has a wide knowledge of music, not just what he has done, as well. This context has made conversations about my goals far easier.
I can't recommend Jimmy highly enough not only is he exceptional at his job but he is a great guy to spend time with..." 

Sam F, Winchester, UK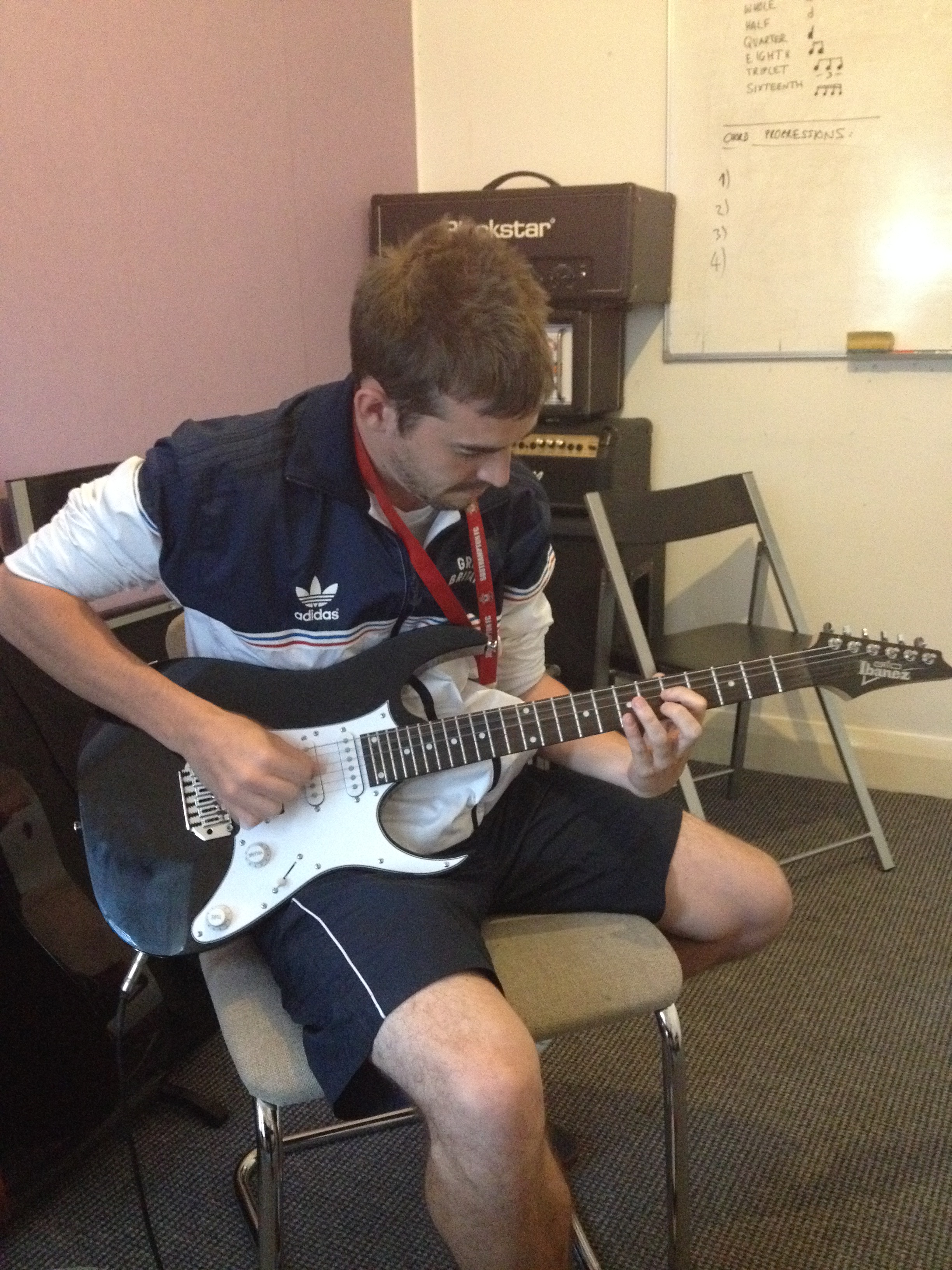 "So you've probably just brought a guitar, or are in the process of getting one, Congratulations! 
You're now scouring the Internet for videos on how to play the darn thing. 
This is why you have chosen to search for guitar lessons in Southampton. 
Well my friend this is your lucky day! You happen to be in the same place I was just under a year ago, a place of musical frustration and seriously sore fingertips.
With Jimmy I have developed my guitar playing technique and I now feel comfortable playing a variety of music genres. The lessons are based around what YOU want to play and learn! Don't get me wrong, you don't simply ask to learn one particular song... Oh no, no,no. Jimmy teaches you the techniques and methods behind playing different genres of music allowing you to play a multitude of songs in the space of a few weeks! 
 Listen, if you want to have fun, learn quick and for a good price, you are in the right place. Give him a call, trust me you will never look back. "
 Rob P, Eastleigh. UK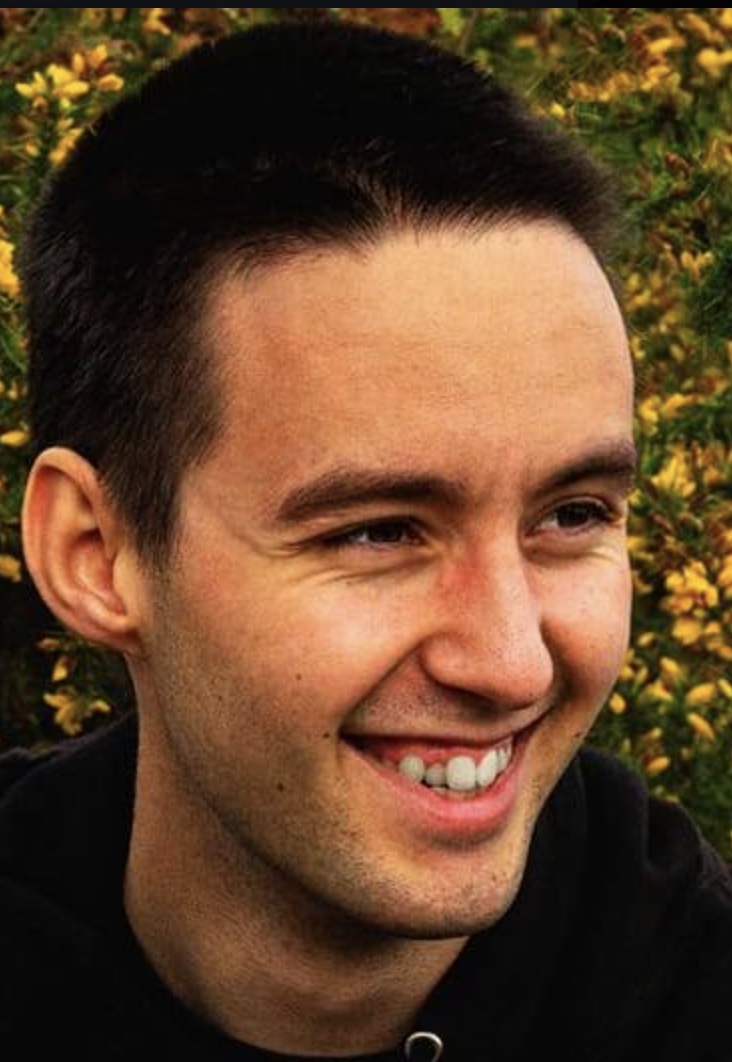 "I went to Jimmy as a complete novice.
He is a great teacher. I have progressed loads in the few months  Alongside teaching me how to play, Jimmy has helped boost my confidence to play in front of others.
The guitar lessons are really well structured and Jimmy has a wealth of knowledge and also resources that he is happy to share."
Alex P.  Worcester. UK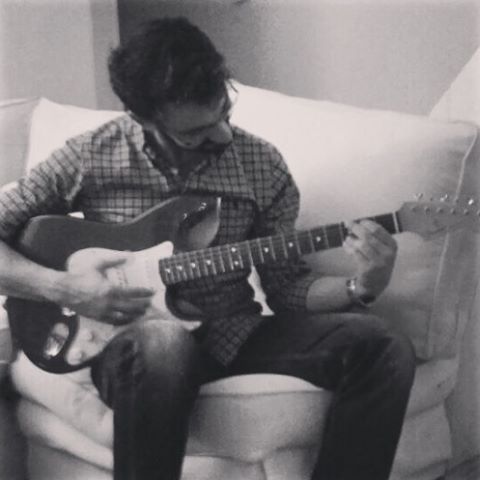 "I  tried teaching myself the guitar a while back, but hit a wall with my progression and stopped playing. I thought it would be good to get lessons to give me some structure and discipline to learning the guitar.
I found that within very few guitar lessons with Jimmy I was able to play far better than I had previously, so the returns you get are quite quick and incredibly satisfying.
 I feel far more confident in my abilities to play the guitar, and more capable to go out and find new material to learn using the skills which Jimmy has taught me and have developed the confidence to play my guitar in front of other people. 
 Jimmy is such a great guy, and lessons were always fun. You can tell he is really passionate about the guitar, music and teaching, and that really shines through in his lessons. He always provided great support when I got stuck and his supplementary materials which he provided online were great. It's always a highlight of my week having a lesson with him."
Gavin, Southampton, UK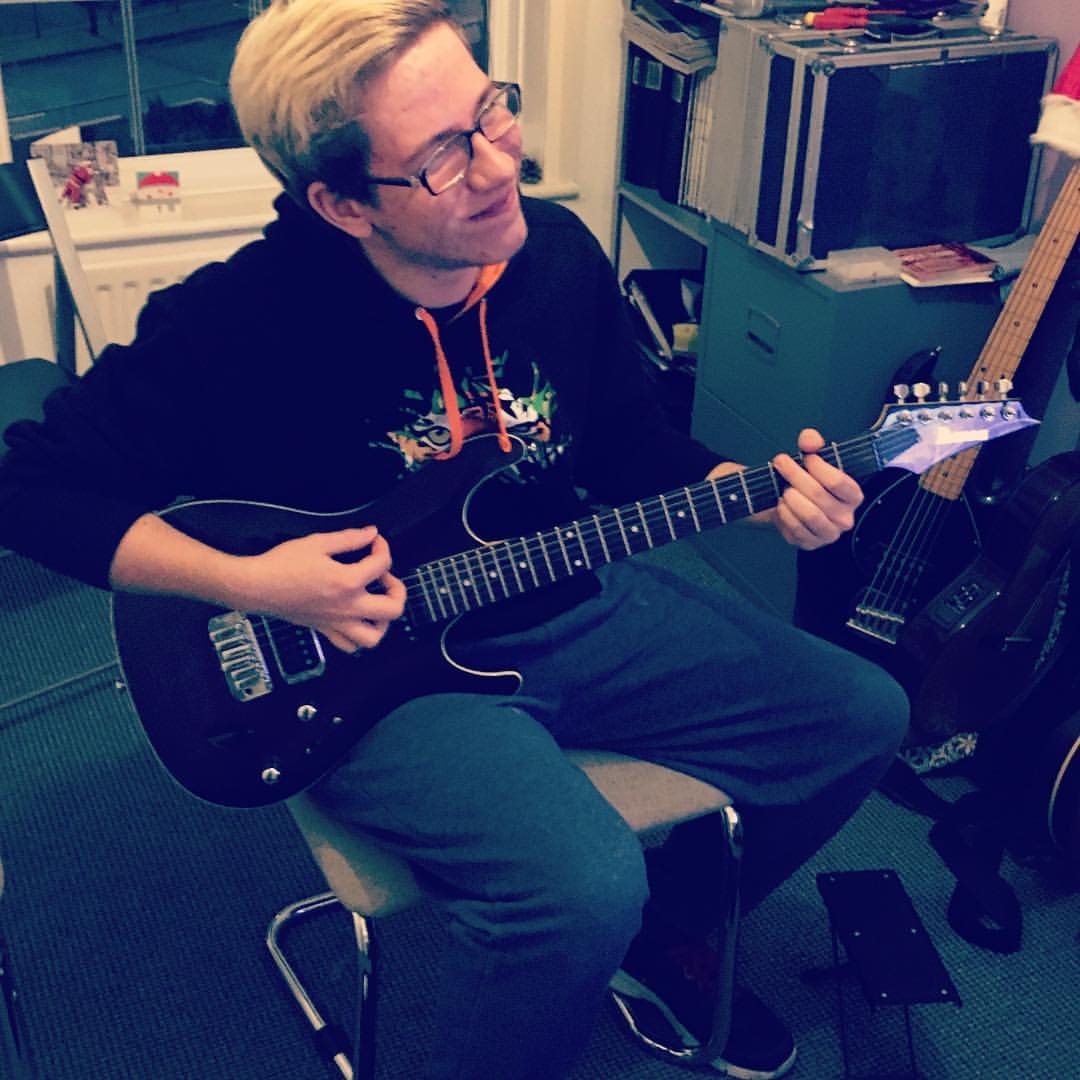 "I'm better on guitar now more than ever and feel way more confident.
I've improved my technique & now everything I play is sounding clearer. 
The lesson pace is just right for me. Not too much or too little.
If you're thinking of taking guitar lessons with Jimmy- just do it! 
You'll never know just how good you can really be until you try!" 

Max. Southampton, UK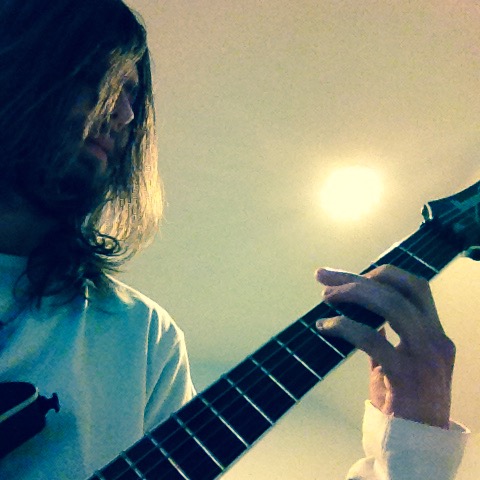 "I started taking lessons with Jimmy as I wanted to improve my playing generally and get tighter.

I have improved a lot. My timing has got much better and my soloing and riffs have come on a long way.
A big thing for me is that my confidence has improved. 
Before I started taking lessons, I used to dread practicing as it didn't sound that good.
I though about giving up…Now, I'm glad I didn't!"
 
Sam Dando, Southampton. UK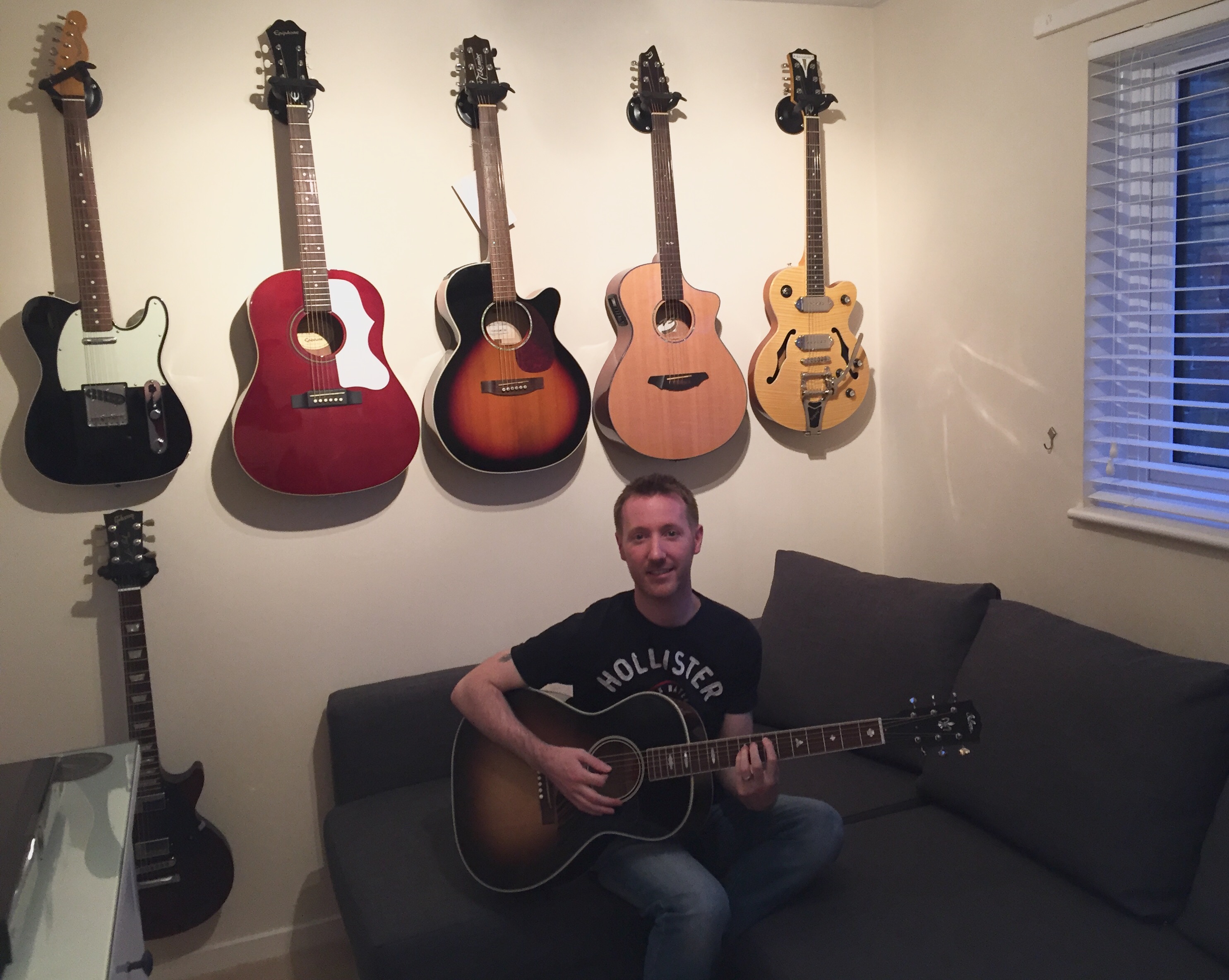 "I have tried 2 other local teachers and had no connection with them which I find makes you nervous and stunts growth as a guitarist. 
So I looked on the Internet for a well rated, professional, very patient teacher and Jimmy came up at the top.
I wouldn't go anywhere else for lessons now!!
 He has showed me an easier way then previously told in much quicker time which makes great value for money. I'm definitely more confident and more knowledgeable to embrace new things I once found very hard to grasp. 

Jimmy is relaxed, patient and an exceptional player. He teaches in a way that links things together so it's big breakthroughs in small steps so not too overwhelming. He's happy and enthusiastic about people learning all types of guitar playing. " 

Darren Smith. Southampton, UK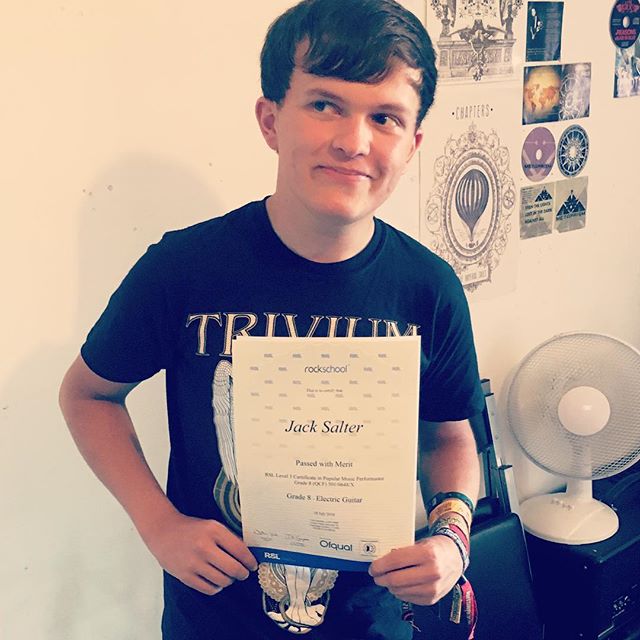 This is one of my very talented students Jack who has passed his Grade 8 rock guitar exam whilst taking lessons with me.
He's just graduated with a degree from BIMM.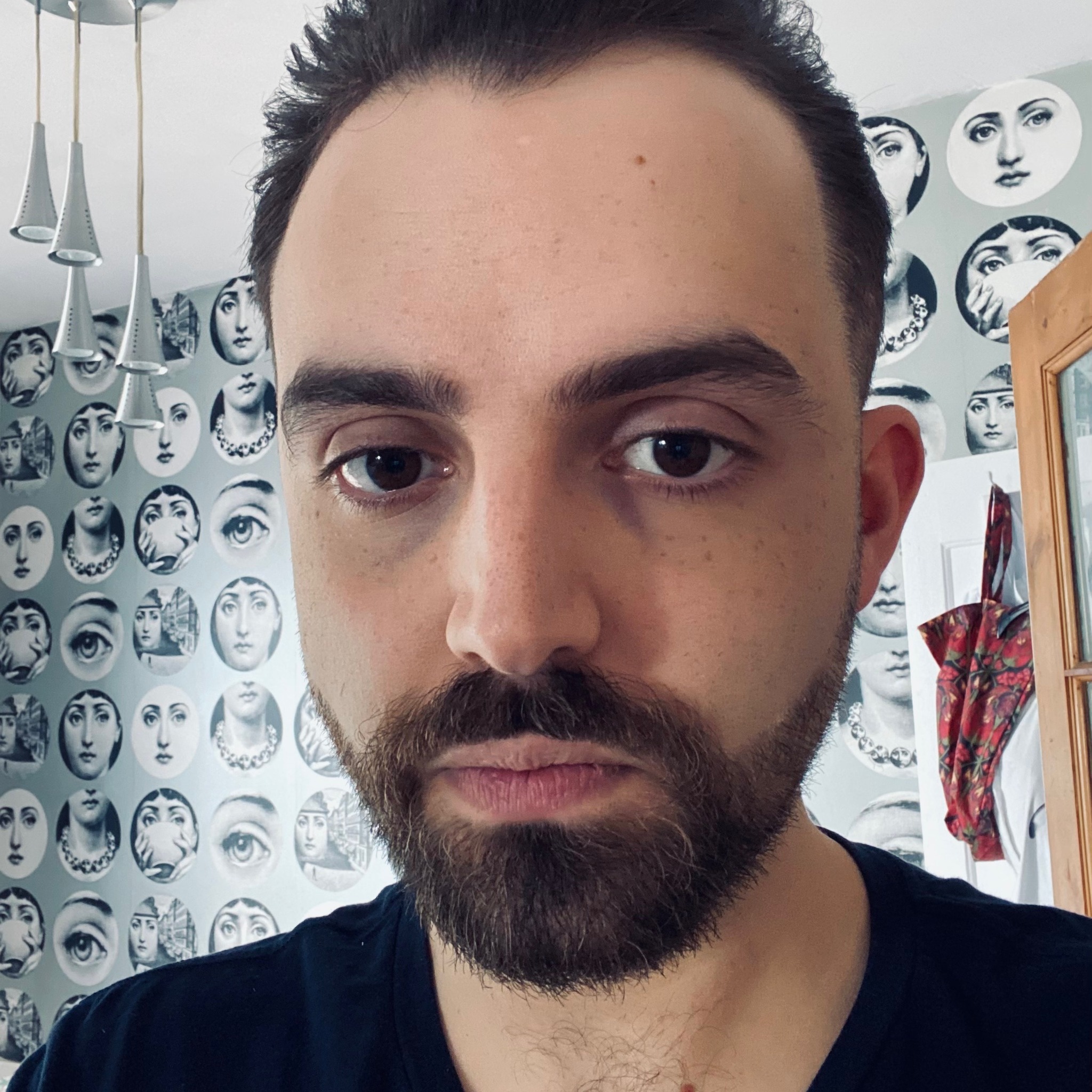 This is Michael. He began lessons with me as a total beginner in 2011. Now, he has obtained a degree in Music Performance, an MA in theory and composition and is working towards his PHD!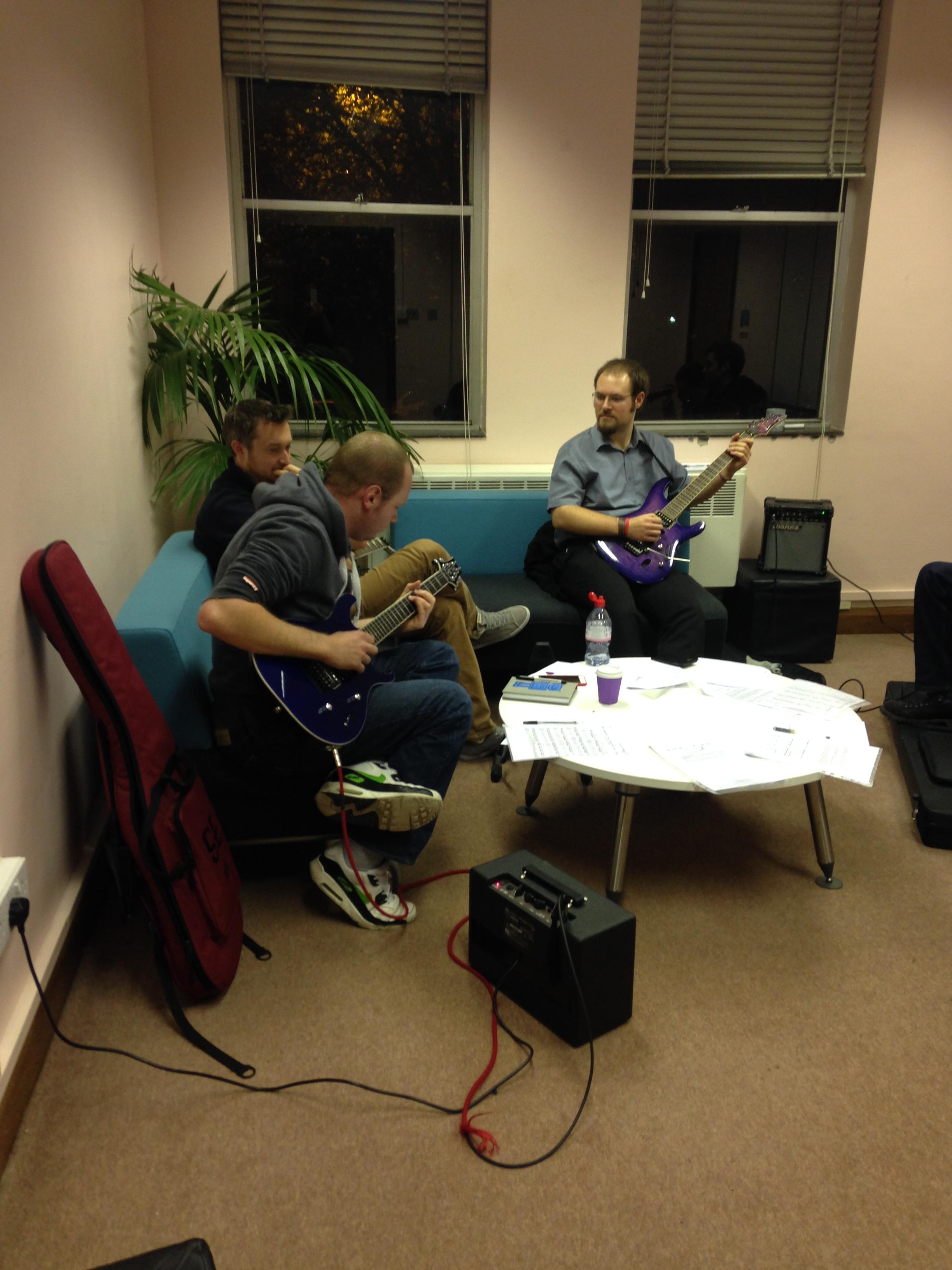 " I was stuck in a rut…doing the same things over and over again and nothing I tried was working.
I wanted to go beyond what I could do and since having lessons with Jimmy, I've come a long way from where I was. Even my girlfriend thinks so!
My technical ability has increased. I can play along with songs that I'd previously found too challenging. 
 
My favourite thing about lessons has been being able to go somewhere to talk "shop". I get to chat to other people taking guitar lessons with Jimmy and it's good to get out there and meet people. 

Tom Dicks. Southampton, UK
 
" I feel that my technique is better and have a better understanding of music theory which allows me to expand my playing to all parts of the fretboard and to experiment with chords that I would not have previously attempted. 

I enjoy the challenge of playing with other people. No matter how good (or bad) you are, you can always gain from seeking another perspective. Taking group lessons forces you out of your comfort zone sometimes and into trying new things. making you a better and more adventurous all-round player.
My partner has commented many times on how much more confident and varied my playing now sounds since I started taking lessons.

Jimmy is an excellent teacher and has a way of imparting information in way that doesn't feel like "teaching". 

Martin S. Southampton, UK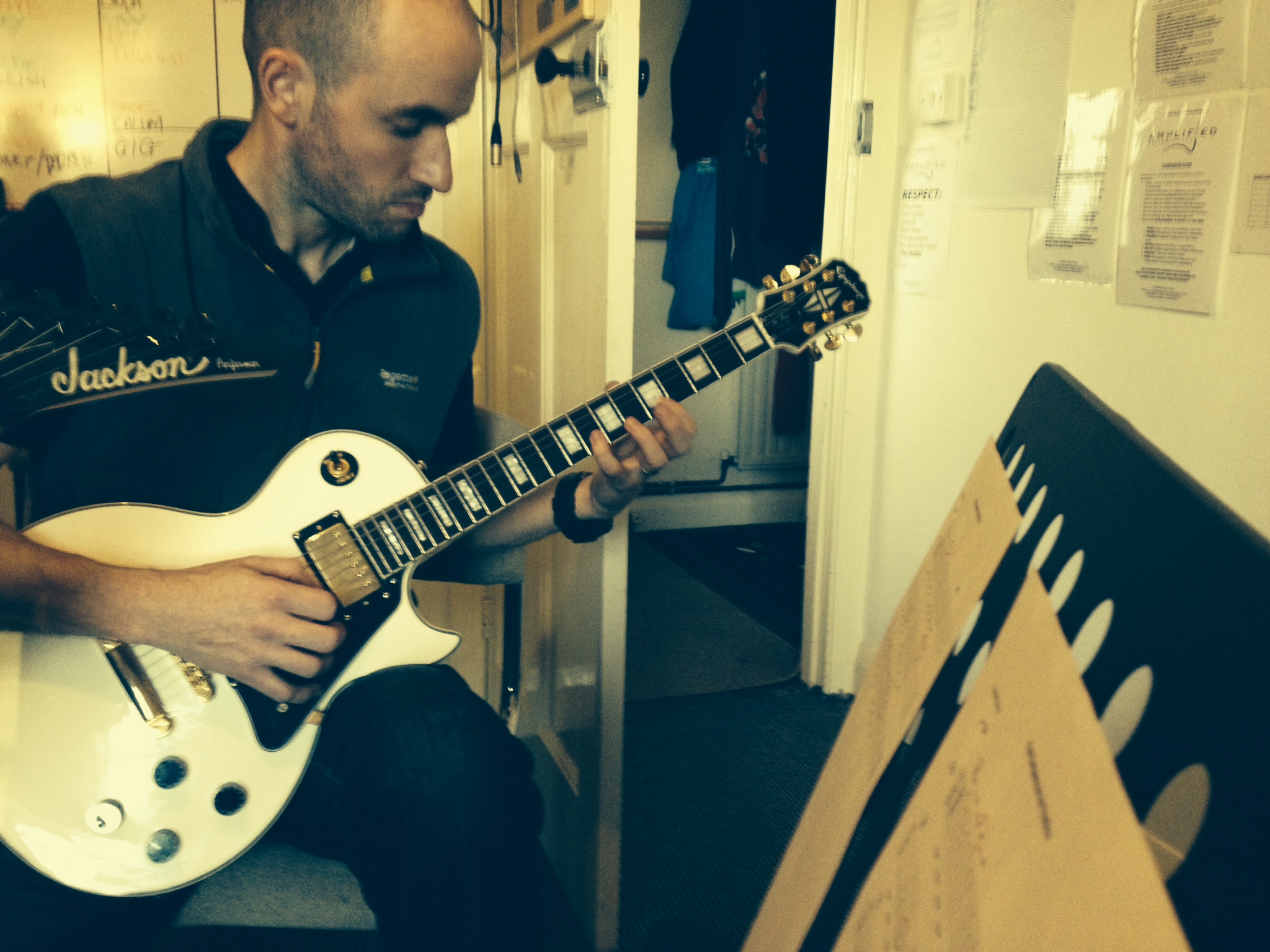 "Having played guitar for a several years with no tuition whatsoever I felt that I needed to learn proper technique and new skills that would enable me to be more confident in my playing ability and more relaxed about performing in front of others.  I'm now a lot more confident and fluid with my technique. 
Jimmy's great lessons are well structured and the theory mixes nicely with the practical. 

If you want to learn or improve your playing, Jimmy is patient and easy going. He'll make you feel welcome and assist and inspire you. 
He has a wealth of knowledge, experience and ability and is ready and willing to impart this on anyone who wants to learn…"

Ben H. Southampton, UK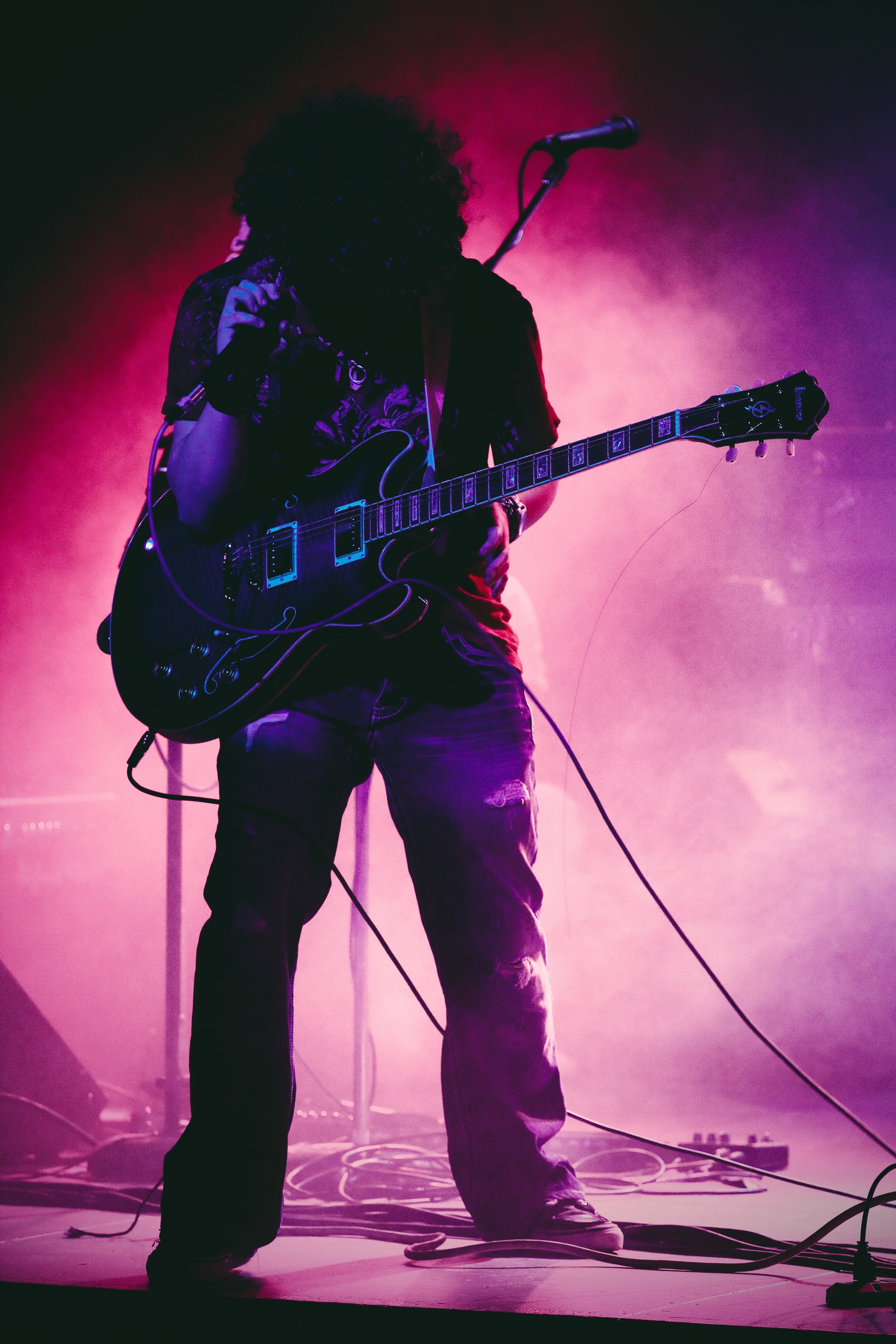 "I've used the majority of the well known guitar methods (Rock Discipline, Speed Mechanics, etc)  I've never made such a sharp incline of progress since taking lessons from Jimmy.
 Jimmy is the kind of teacher that, no matter how long you've been playing, will actively encourage you to think outside the box about all aspects of your guitar playing.
I highly recommend Jimmy for any player serious about his/her development as a guitarist and musician in general."
 
Karl Martin, Southampton, UK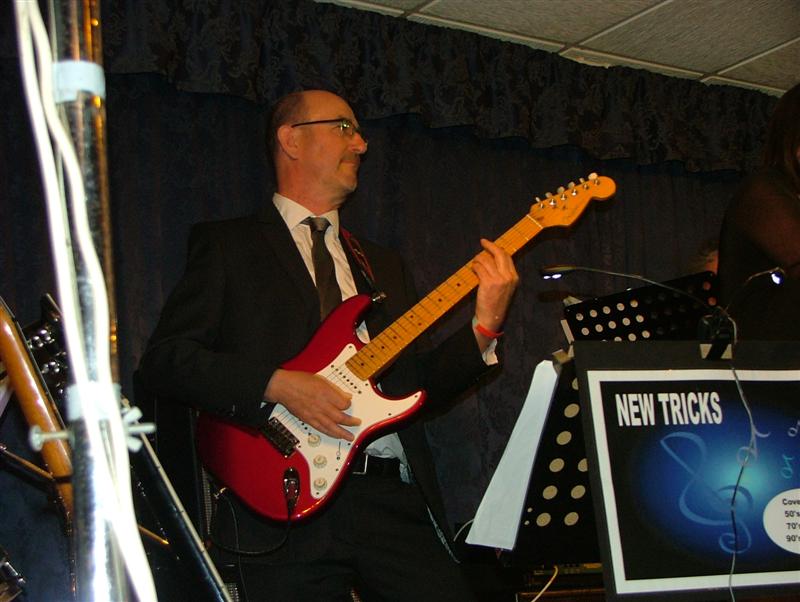 Returning to guitar playing after life's adventures and diversions i.e. the day job, family-life, 5-minute tasks etc… has meant tackling many new techniques along the way, involving quite a bit of trial and error to 'get-it-right'.
 Then I discovered Jimmy's guitar lessons and these have given me a focus and direction to achieve the best results.
 There are a multitude of resources available today to assist budding gee-tarists, but nothing beats the human interaction with the right music teacher. Jimmy gives just that right mixture in his varied and original lessons… tailored more to the individual requirements, pace and temperament of the pupil.
 If you've been strung along with a music teacher, now really learn to play to your best, with Jimmy. 
 Dave Durnford, Southampton, UK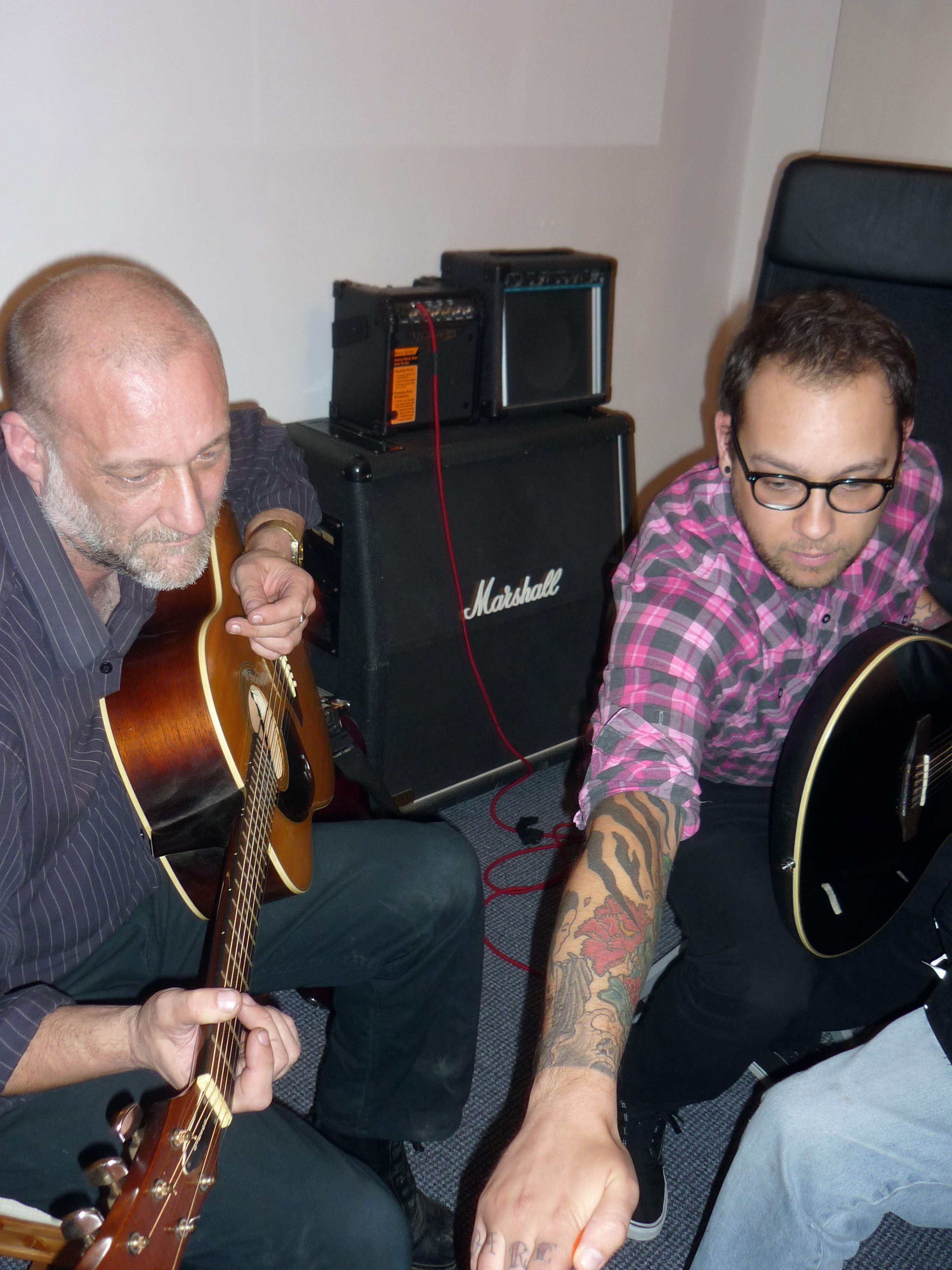 " My lack of progress was the biggest frustration. I was getting nowhere on my own and getting into bad practice habits made me decide to get lessons instead of teaching myself….
 I have definitely improved since I started lessons and I'm a lot more confident learning stuff on my own at home. 
My playing has got a lot tighter and my rhythm guitar playing is a lot better.
I feel like I know exactly what to practice and how to apply it. 
I've been playing along to my favourite tracks and taking things in in small chunks.I used to hate practicing some techniques, but now I can do them and really enjoy them! 
Jimmy is patient and I think that's a massive thing and really important for me as it sometimes takes me a few times to get it! 

Paul Garside. Southampton, UK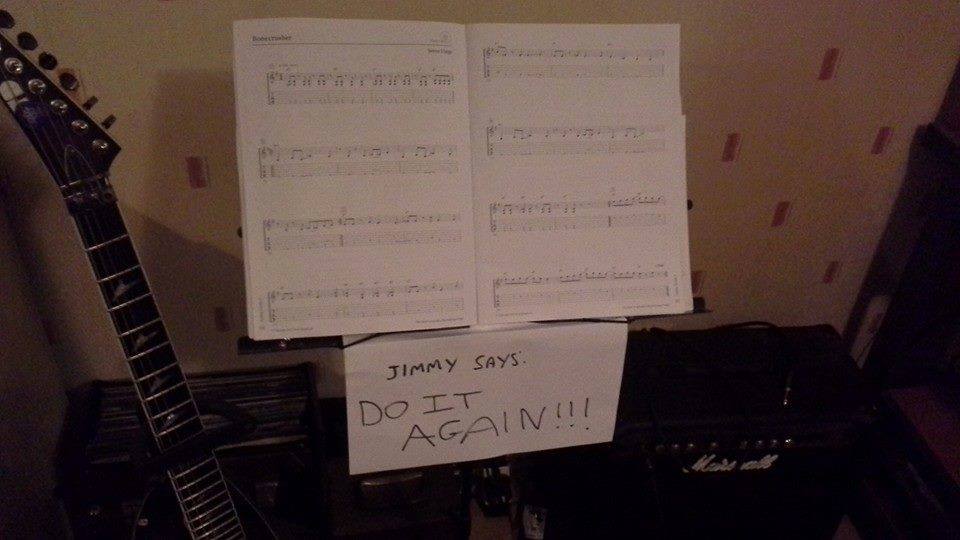 Tried a few teachers but never really clicked with any of them before someone recommended Jimmy to me. 
I got on with Jimmy straight away, he's patient helpful and his positive attitude rubs off on students and their playing.
I had to stop lessons due to life getting in the way but even now he stays in contact to see how things are going.
I would not hesitate to recommend Jimmys teaching to anyone wanting to start playing or improve.
Paul Houghton. Southampton, UK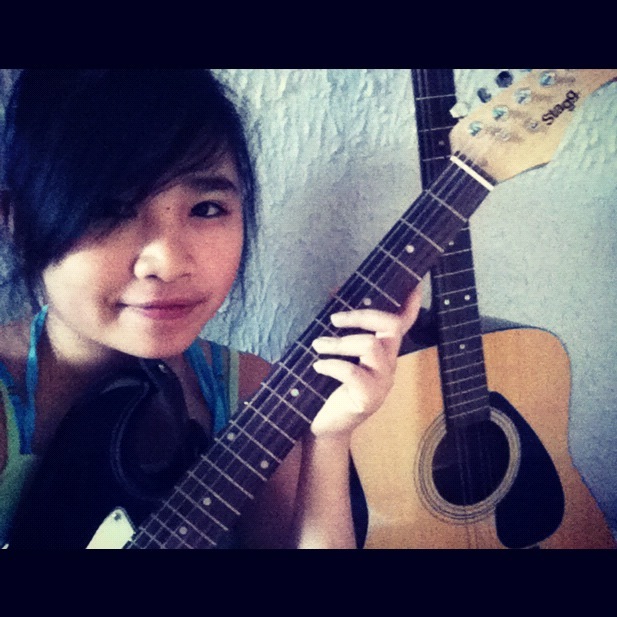 "Jimmy is a great guitar teacher, my guitar-playing skills have improved way quicker than I could have done with just the help of the internet.
You can learn all sorts of things with Jimmy; from rock riffs, guitar techniques, to the theory behind all the music and even playing your own musical piece that you created.
But of course, one of the benefits of having a private guitar teacher is that they can tailor your lessons based on your interests... 
One of the things I liked the most about his lessons is how I can feel so free to ask any questions - no matter how silly they sound. Sometimes I can ask so many questions, hence I applaud him for never getting tired of answering them all in detail..." 

Nicole J. Shirley, Southampton, UK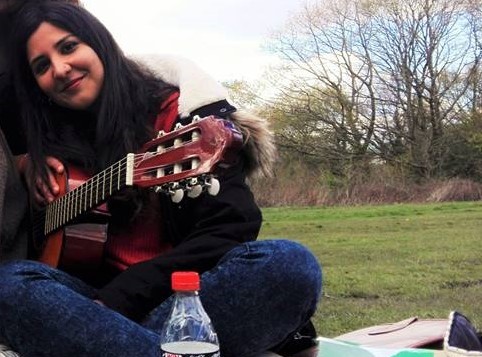 " I decided to learn to play guitar self-taught, but I was frustrated to see that I wasn't progressing as fast as I'd like. 
I have always avoided practicing certain things that seemed too difficult so my practice was based on repeating the same things over and over again.

After lessons with Jimmy, all this has been in the past! 
 I've noticed a big improvement in the ease of my fingers, everything sounds much better and I have more confidence in myself, daring to practice increasingly complex things.

Jimmy is a teacher who goes above and beyond. He will focus on teaching you things related with the technique, using the best methods, avoiding bad habits when playing and moving gradually in the right direction. 
In addition, he is a teacher who will adapt to you and is concerned about your music preferences and what you are interested in learning. 
 He's a great person with a positive, patient and cheerful attitude who learning with is fantastic. I think this is really important because if my mind is relaxed, the learning is always better! 
Maria, Southampton, UK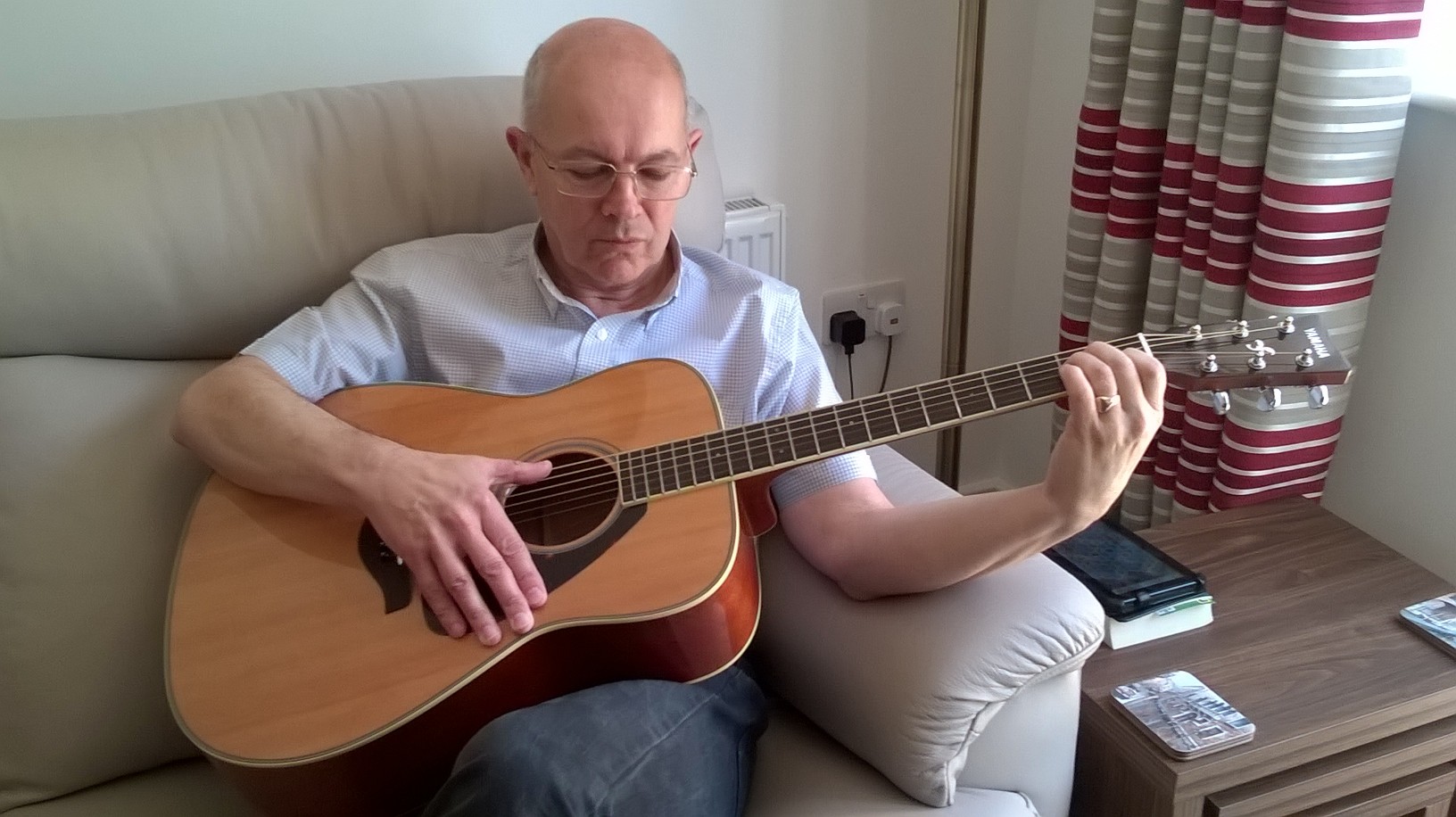 " I heard about Jimmy's guitar lessons in Southampton by word of mouth and good reviews on the internet.
Starting off as a complete beginner,rather than trying to teach myself, it was far more beneficial to learn guitar on a 1-2-1 basis, thereby maintaining a continuing enthusiasm.
I feel more knowledgeable and confident with the guitar.
 Jimmy is a young, energetic musician who is eager to teach at a pace acceptable to the student. A warm greeting always awaits the budding guitarist! 
 
Pete Rogers. Southampton, UK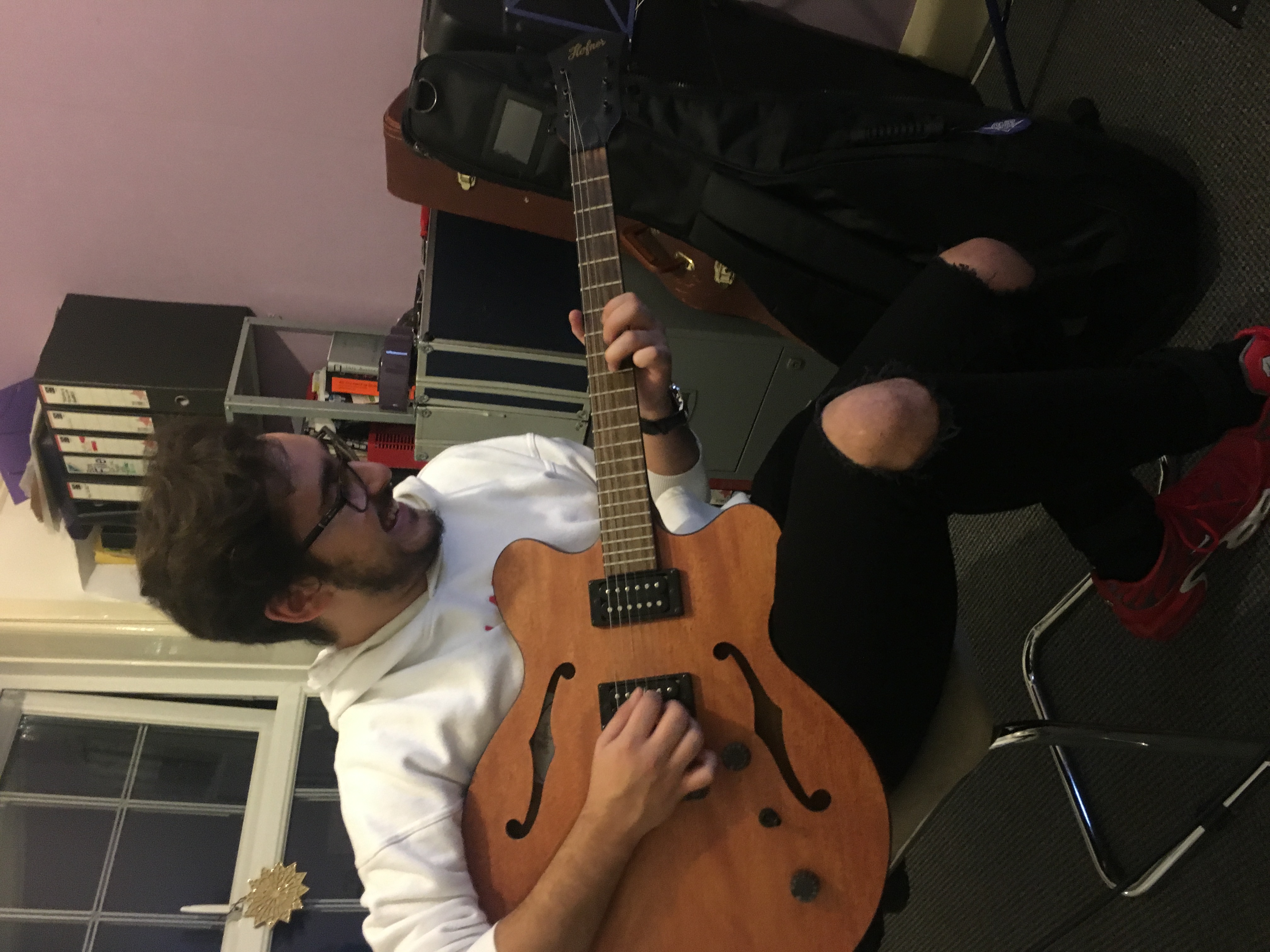 " Before I started having guitar lessons with Jimmy, I was literally just following what I saw on Youtube and the internet but I didn't really know what they were doing. 

I tried a few of the popular sites and guitar methods. That only really gets you so far and I still felt as though I wasn't really learning.

Then I found Jimmy and kinda saw the light haha! I actually know what I'm doing now and feel like I know why too.

I've come on leaps and bounds and have got so much further.I can now play what I want and have the training and proper knowledge behind it!
I think the guitar training side has really helped me rather than having normal guitar lessons which can sometimes feel like you might as well be learning from a book.
One of the best things I've got out of lessons is being able to work out things for myself rather than copying youtube lessons. 
 
Seb P. Southampton, UK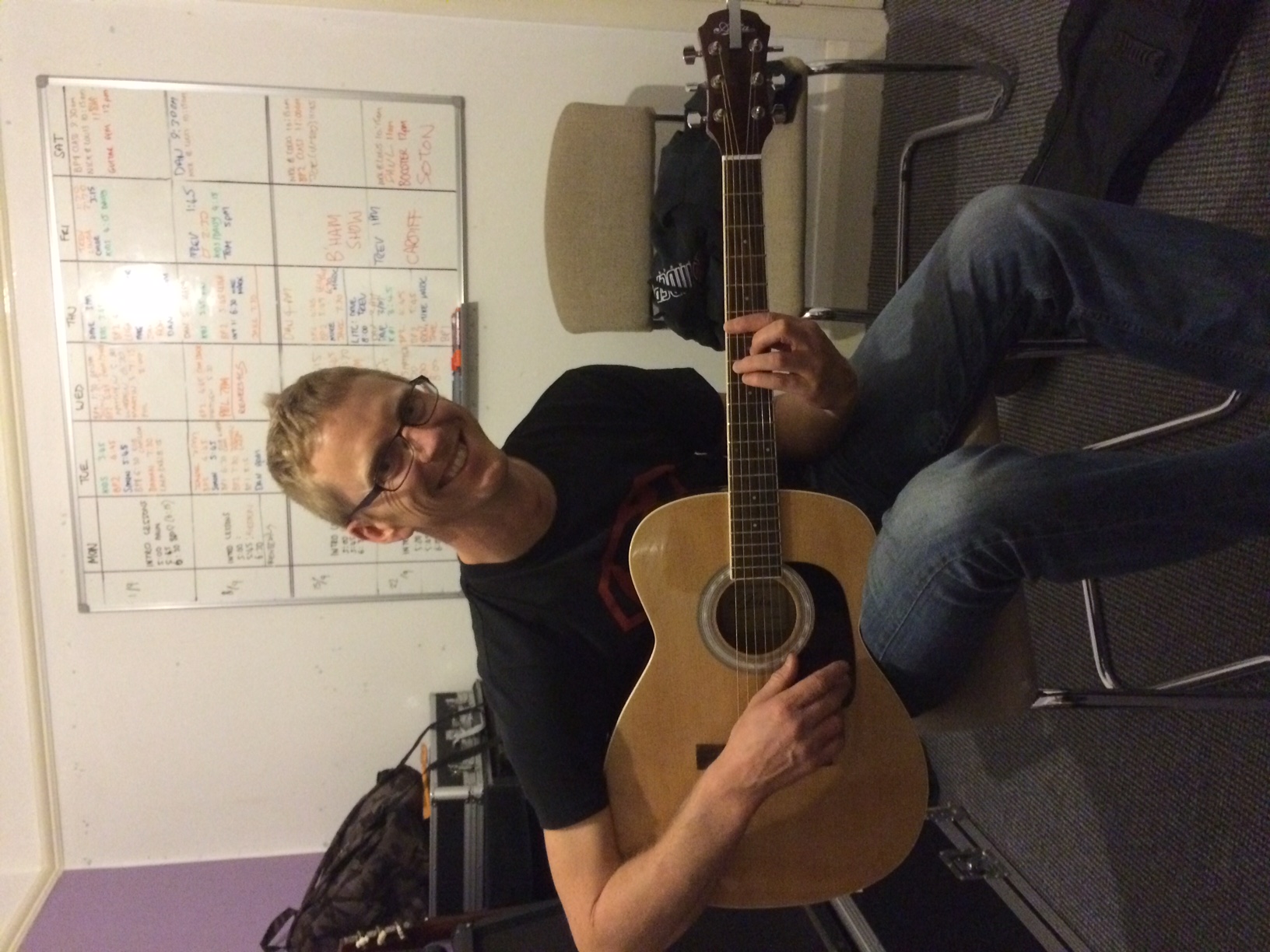 "I'm super impressed with how much progress I've made and how easy I now find it to sit down and look at a song I want to play.

I've had teachers in the past that were very prescriptive and just made me play scales up and down and I was like "what is the point? Where is this getting me?"

With Jimmy's lessons it's different.  I really enjoy the way these lessons are structured and we learn different things all the time. 
I really enjoy the training aspect and learning the fundamentals.
 A lot of the things we do strike a chord with me (scuse the pun!) and it makes me really wanna go home and practice it.

 I thought it would take me a long, long time to get close to being able to play what I want… I'm really impressed with how quickly I can now pick things up…"  

Phil D. Australia.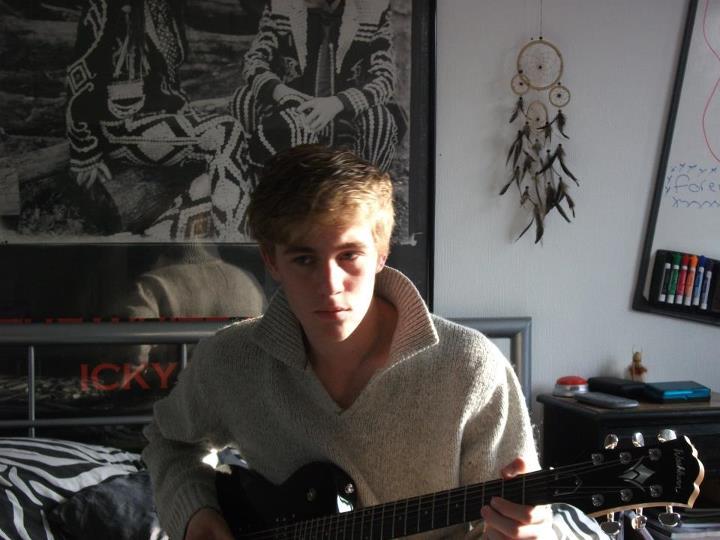 I am motivated to learn guitar and it was originally my Grandad that inspired me to start playing and taking lessons.
 I'm influenced by players like Jack White, Jimmy Page, Dave Grohl and Wolfmother. 
Jimmy teaches me the skills I need to use and I get to learn apply them myself when I practice. 

I have learned so much and become a much better player in just 6 months. I would recommend Jimmy become your guitar teacher   "

Calum, Lyndhurst, UK

"I decided it was finally time to learn guitar properly and Jimmy was the guy to go to.

From the very start, everything has gone at my pace - and there has been constant encouragement as I've progressed

The structuring of lessons has been a massive help; there's no getting bogged down with masses of theory before playing a note, everything has been hands-on and ultimately fun. That's the whole point, right?
 Put it this way, would you expect to leave your first lesson with a pile of theory and chords to learn, or come away after one hour being able to play an entire tune? I know which one happened to me!

 It's been entertaining as well as instructional and has made me realise that even as a late starter I've got some ability tucked away which I can now use. 

Spence V. Southampton, UK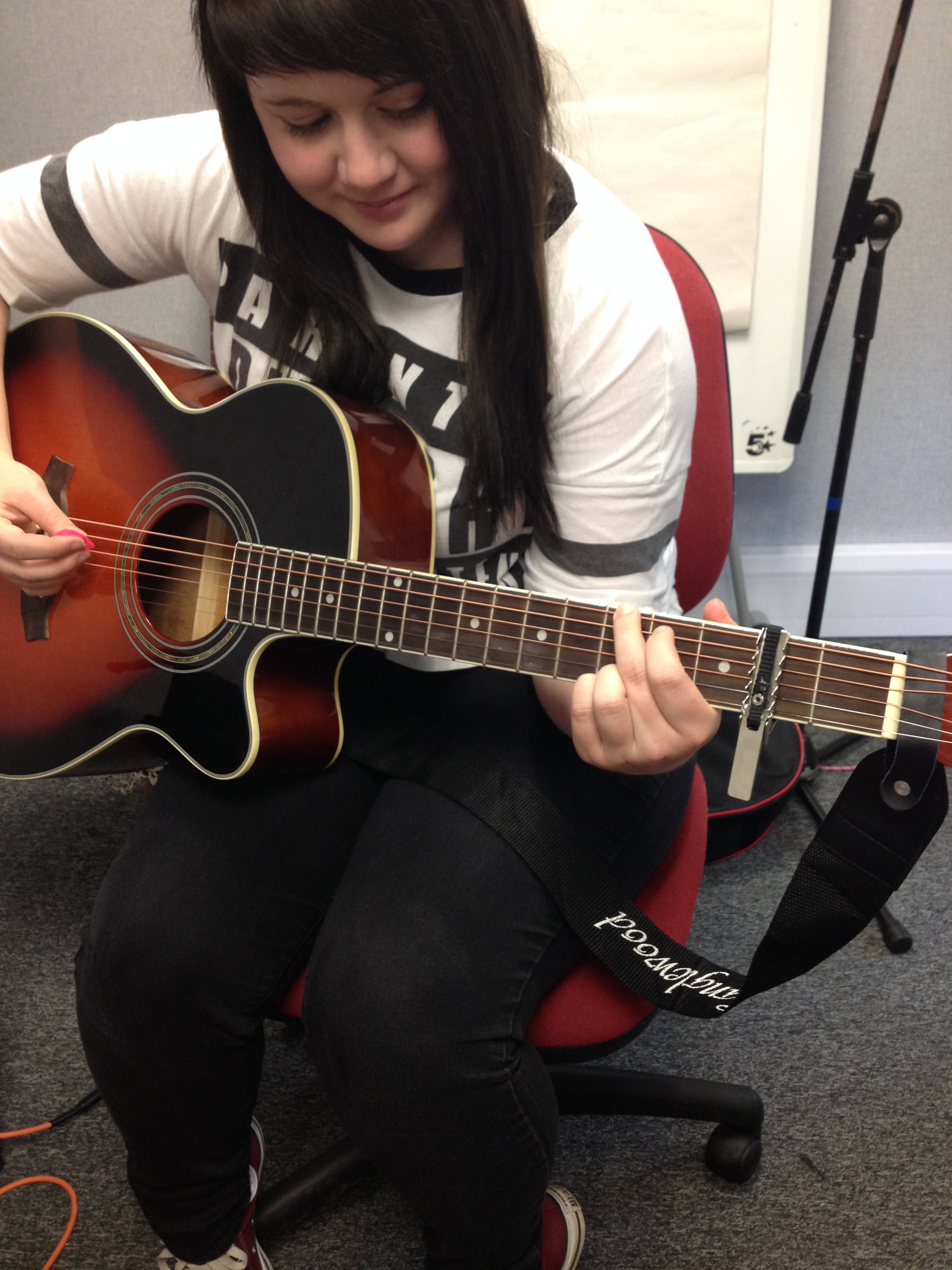 "I'm much better at practicing guitar and making tunes up on the spot. 
Knowing WHAT to practice and HOW to practice has really helped me and so has playing with other students. 
Lessons with Jimmy are really fun. He is friendly (and doesn't shout at me when I get things wrong!) 

If you're thinking of having lessons with Jimmy...DO IT...he knows what he's doing and has made the lessons very interesting and enjoyable." 

Jade W, Winchester, UK
 "I wish I had started taking lessons years ago as I've improved more in a few lessons than I have done in years!
 Jimmy takes the time to motivate and inspire you even if you're in a bad mood or having one of those lessons where you just don't get it.
He's a very encouraging teacher and that's something you can't get from youtube lessons...
He reminds me of my goals and why I wanted to play guitar in the first place..."
Peter Hayball, Romsey, UK
"... my thanks to the Big "J" Man, for his patience, on more than one occasion I've turned up only to find someone has swapped my fingers for pork sausages and he has patiently sat there while I make noise and try to make them work. 
For his continued support and confidence in me when I have none. 
 And for being a friend as well as my mentor and teacher...
 It's actually refreshing to look forward to a guitar lesson, knowing you will learn and have fun.
So thanks Jimmy, I will try to be the Neo to your Morpheus." 
Glenn P, Totton, UK
 "I wanted something to focus on that I had no previous knowledge of where I could see improvements being made!
I have definitely improved my playing and understanding of the techniques you can use to create different styles and sounds.
I feel confident that I could go and learn pieces with an understanding of what I am doing rather than just reading the music and forgetting it within a few hours.
I feel like I have a new skill and a rekindled passion for music and appreciation for all the amazing guitar you take for granted usually!
 Jimmy is a great teacher and will go over things until you definitely understand them. 
 He makes it look easy and helps you get to the point where it genuinely is!
Guitar lessons with Jimmy are brilliant and the progress you can make in such a short amount of time is amazing! A great teacher with awesome talent!"

Olivia, Southampton, UK